 Tesco's senior executives faced shareholders today in an ill-tempered encounter that saw them accused of "arrogance" and being "delusional" as the supermarket giant fights to turn around its ailing fortunes.
The clash came at the supermarket's annual general meeting in central London, which was hit by protests outside, which took place on the same day that the Guardian reported that Tesco was sitting on enough land to build 15,000 homes.
The first shareholder to ask executives a question, Anthony Lee, railed at the supermarket giant's "arrogance" when it was doing well, warning: "Once you have lost reputation, it is hard to get it back".
"You're not trying to be Madonna or a church," he told them. "You're a supermarket. It's not your job to be loved."
Tesco chairman Sir Richard Broadbent admitted in response that retailers need to show "proper humility" to thrive, but the management was later rebuked for praising predecessor Sir Terry Leahy, under whom Tesco launched a disastrous attempt to get into the American market under the "Fresh & Easy" brand.
"He [Sir Terry] was paid millions for losing billions," another shareholder said. "You congratulate previous management, has the madness got that bad? Leahy lost more than £3bn." He also accused the supermarket's management of having "ruined" staff morale.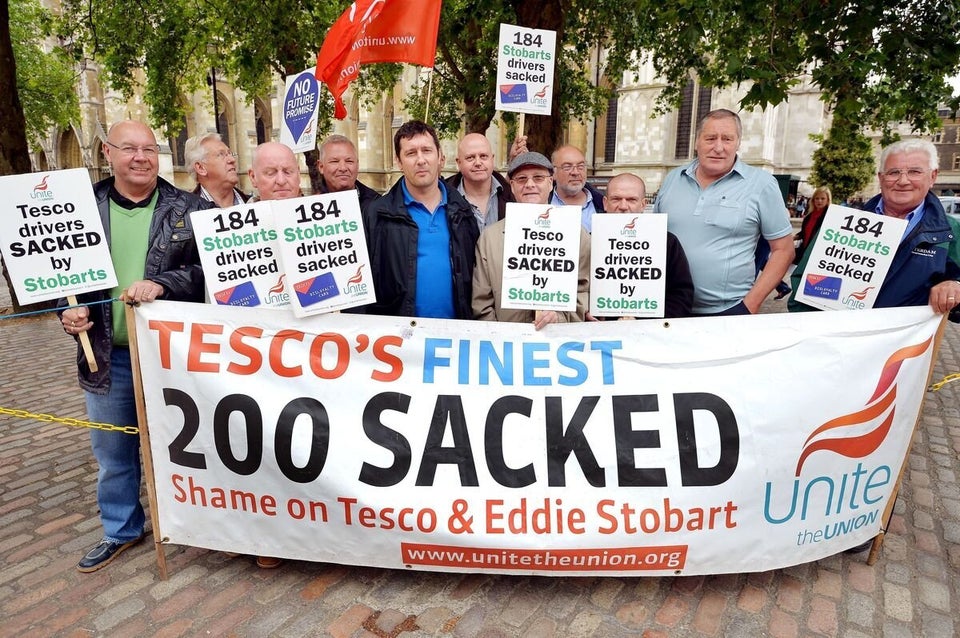 Protests at Tesco's 2014 AGM
Tesco chief executive Philip Clarke, who has been under increasing pressure to revive the fortunes of Britain's biggest retailer, told shareholders that the chain was operating in a "new reality" and that "reducing prices doesn't result in an instant sales increase".
The supermarket boss was accused by another shareholder of being "delusional" about his strategy for the chain.
Tesco has become increasingly troubled after it reported that its like-for-like sales had slid 3.7% over the last three months, just weeks after it posted falling profits for the second year in a row.
Discount retailer Lidl used the opportunity of today's Tesco AGM to advertise that it is continuing to thrive, with plans to invest £220 million into 20 new stories in the UK, which will create 2,500 jobs.
However Tesco's executives stayed firm, with chairman Broadbent arguing that getting into a price war against chains like Lidl would be "a strategy for long-term decline".
Tesco recently suffered a new blow after having its credit rating downgraded by Moody's to its second lowest investment grade level.
The supermarket giant's tough trading prompted former supermarket chief Sir Terry Leahy to say earlier this month that he was "very disappointed" by its poor performance.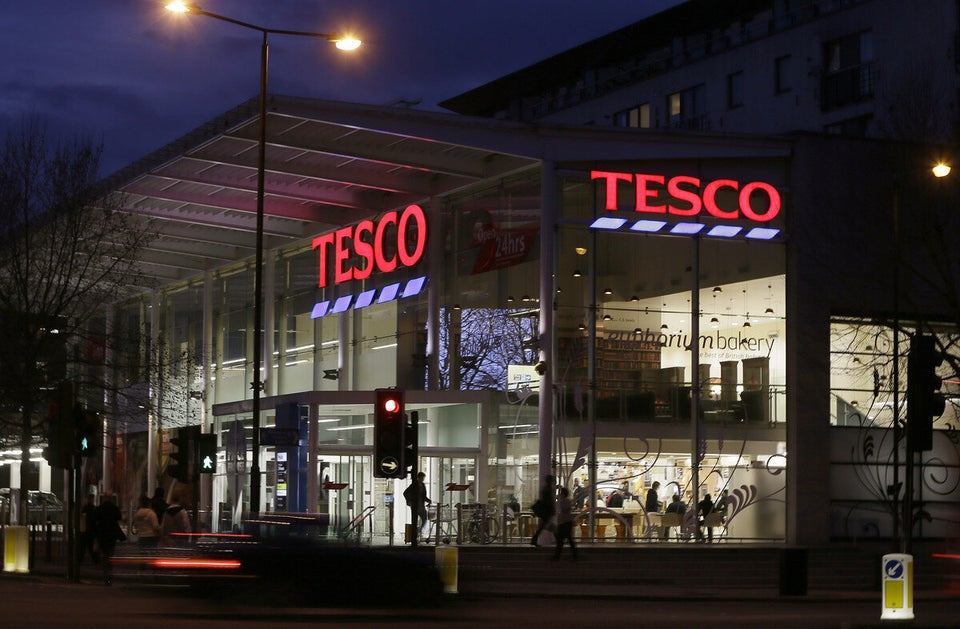 Six Reasons Tesco's Dominance May Be Finished
Related