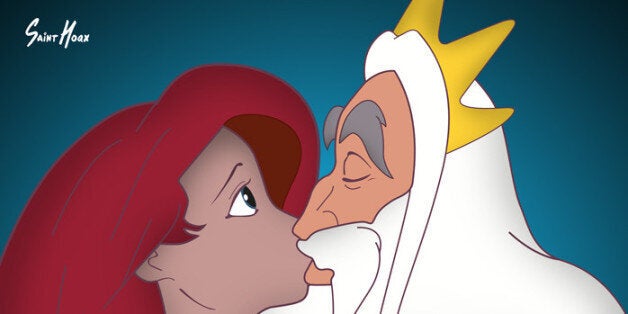 A striking new awareness campaign about rape and incest features some unlikely stars: Disney princesses. And their dads.
Artist Saint Hoax recently found out that one of her closest friends was raped by her father at age 7, so she made these disturbing posters. Appropriately titled the "Princest Diaries," the purpose of the series is to encourage victims to report their attackers.
"46% of minors who are raped are victims of family members," the posters read. "It's never too late to report your attack."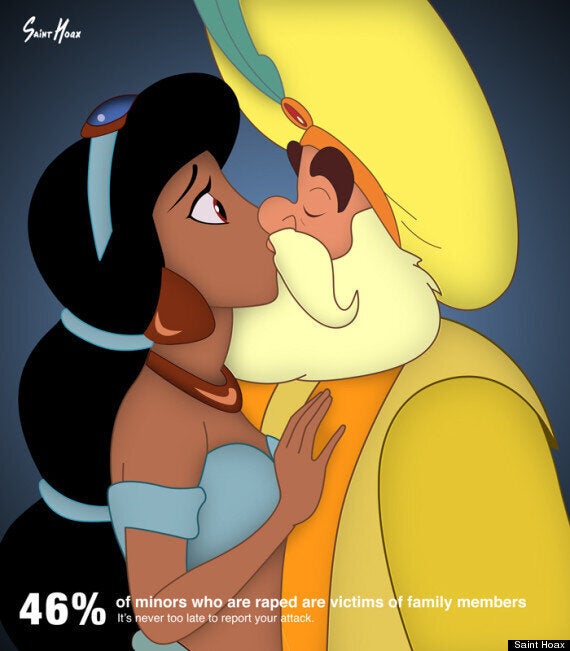 "That story shocked me to my core," she wrote. "As an artist/activist I decided to shed light on that topic again in a new form. I used Disney princess because it's a visual language that my targeted audience would be attracted to."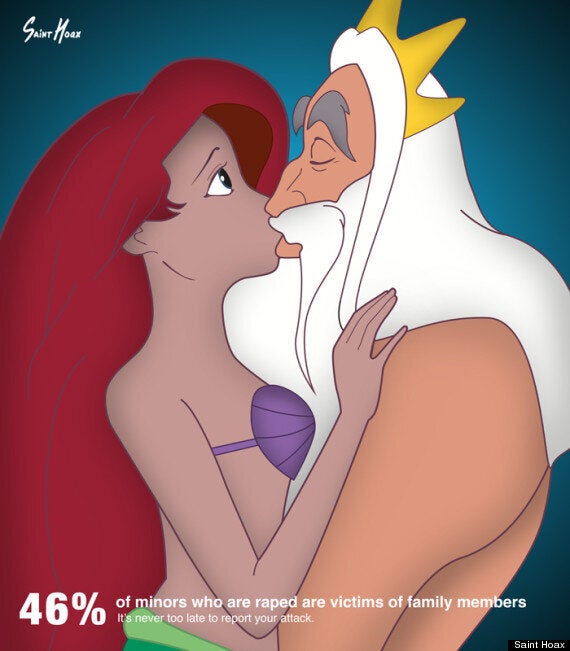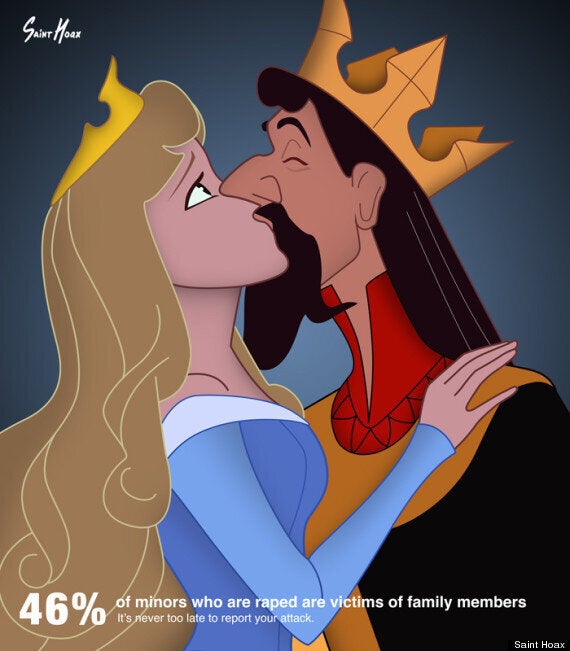 Popular in the Community