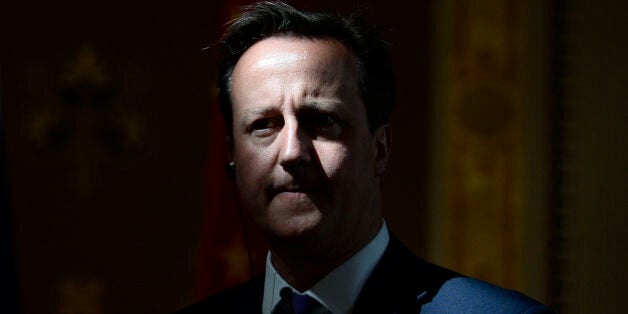 The prime minister's failure to block the nomination of arch-federalist Juncker means he will not be able to renegotiate Britain's relationship with Brussels, the Ukip leader insisted.
"The result of yesterday is to show David Cameron is friendless in Brussels, but ultimately, it's whatever Chancellor Merkel decides," he told BBC Radio 4's Today programme.
"What I saw yesterday was the prime minister utterly humiliated, looking like a loser who had learnt nothing, still insisting, though it's rather more difficult, that he can renegotiate our position. He can't."
European Union leaders would rather see the UK leave than thrash out a substantial new deal, Farage said.
The PM last night conceded that he faces a tougher fight to persuade Britons to vote to remain in the EU after his overwhelming defeat.
Cameron was left isolated as his fellow-leaders rejected his pleas and voted 26-2 to nominate Juncker for the EU's top job, in a departure from the decades-old tradition that Commission chiefs are chosen by consensus among all member states.
Former defence secretary Liam Fox insisted the defeat "has not weakened the Prime Minister and Britain's role in Europe".
"The Prime Minister has shown Britain will not take a back-seat approach to reform of the European Union," he wrote in The Sun.
"If Juncker represents an even more integrated EU, then the Prime Minister has shown he supports an agenda for reform."
Cameron insisted he had taken "some small steps forward" by securing changes to the text of a document setting out the EU's strategic agenda for the next five years, to make clear that the 28-nation bloc is ready to address British concerns about its direction of travel and accepts that its commitment to "ever-closer union" does not preclude individual members taking their own decisions on the pace of integration.
But Farage dismissed the crumbs of comfort the Prime Minister took in the agreement, insisting German chancellor Angela Merkel "wasn't for a moment suggesting that Britain could opt out of the principle of ever closer union".
He added: "In terms of the fundamental changes that the British people really want in this relationship, namely we want a trade deal and not membership of a political union, I would say this to you: the other European leaders and certainly the European Parliament would rather the United Kingdom left the EU than start to pick apart the treaties because if they do that they know there'll be half a dozen other northern European countries that will demand the same."