Former No 10 spin doctor Andy Coulson, who is already facing jail for phone hacking, has been told he will face a retrial over charges of plotting to bribe corrupt officials while he was editor of the News of The World (NoTW).
Last week, a jury was discharged after it failed to agree on whether Coulson, 46, and ex- The NotW royal editor Clive Goodman, 56, conspired to commit misconduct in public office by paying police officers for two royal directories.
The jury convicted Coulson of the one phone hacking charge he faced.
All the other defendants - including Coulson's former boss and lover Rebekah Brooks - were acquitted of all the charges they faced.
Today, prosecutors announced it would still pursue a retrial for both defendants over the two counts.
Coulson already faces jail after the jury found him guilty of plotting to hack phones at the NotW between 2000 and 2006 following the Old Bailey trial which went on for 139 days.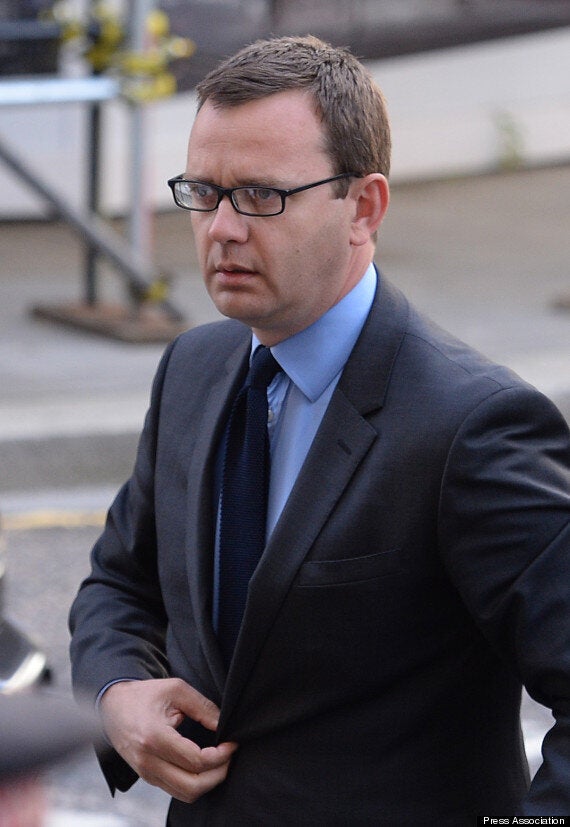 Andy Coulson, who will be sentenced for phone hacking this week, will also face a retrial over bribery allegations
Goodman pleaded guilty to phone hacking in 2006 and despite admitting his activities were more extensive than he had previously said, he will not face any further legal action over it.
Coulson was joined in the dock by private detective Glenn Mulcaire and three former NotW journalists who have all admitted their part in phone hacking at hearings before the trial began.
Mr Justice Saunders will hear their mitigation and hand down sentences on Friday.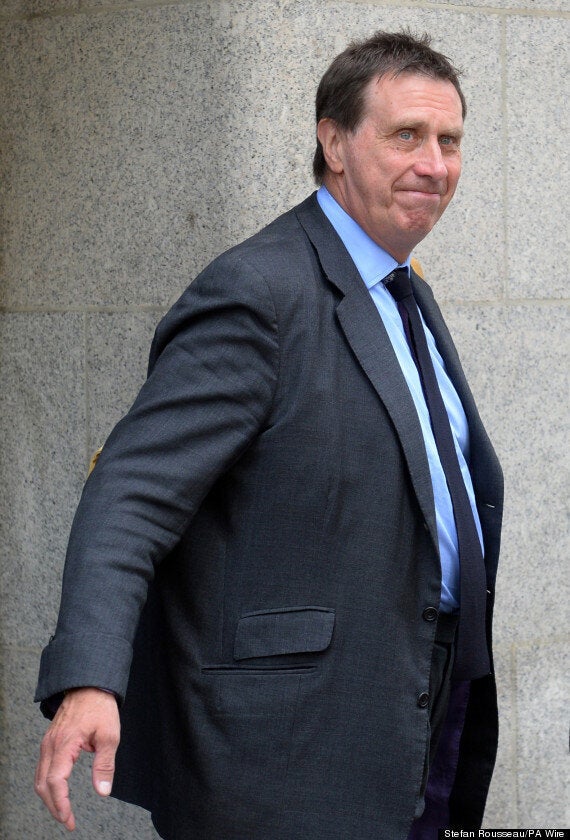 Coulson's co-accused Clive Goodman, former royal editor at The NoTW, will also face a retrial
The Old Bailey heard that Coulson and three other senior staff "utterly corrupted" the paper.
Coulson was being sentenced alongside former colleagues Neville Thurlbeck, Greg Miskiw and James Weatherup who have all admitted their part in the "systemic misconduct".
Private detective Glenn Mulcaire also stood in the dock of the Old Bailey to be sentenced for his part in the criminal plot.
He was paid around half a million pounds to hack a list of victims which "read like a Who's Who of Britain", the prosecutor said.
He added the defendants were responsible for corrupting the NotW at the highest level, the court heard.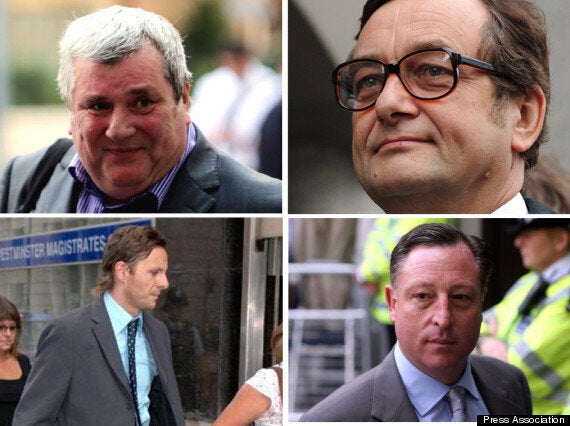 Clockwise from top left: Miskiw, Weatherup, Thurlbeck and Mulcaire
Prosecutor Andrew Edis said: "Your lordship is dealing with four senior executives who were...employed at the NotW. There are three defendants who were at one time or another newsdesk editor at executive levels.
"The newsdesk editor job was described as being the hub or engine room of the paper therefore all of these four defendants can be described as highly paid and influential employees of a national newspaper.
"Between them these defendants utterly corrupted this newspaper which became at the highest level a criminal enterprise." He went on: "This was systemic misconduct approved and participated in by the editor himself."
Reporter Dan Evans, who has also admitted phone hacking, will be sentenced separately in late July, the court heard.
Mr Edis told the court the phone hacking went on for years at the NotW and hundreds of people were targeted. But he said the full extent of hacking may never be known.
Last year, the NotW's news editor Miskiw, 64, from Leeds; chief reporter Thurlbeck, 52,of Esher, Surrey, and Weatherup, 58, of Brentwood in Essex all admitted one general count of conspiring together and with others to illegally access voicemails between October 2000 and August 2006.
Mulcaire, 43, from Sutton in Surrey, has admitted three counts of conspiring to phone hack plus a fourth count of hacking the voicemail of murdered schoolgirl Milly Dowler in 2002 - an act which eventually led to the downfall of the NotW in 2011.
The Phone Hacking Verdicts