More women came forward to claim that Rolf Harris had groped them but their evidence was not allowed to be used as part of the prosecution, it can now be reported.
Details of alleged victims who said they had been targeted were presented to Mr Justice Sweeney but ruled inadmissible as part of the case.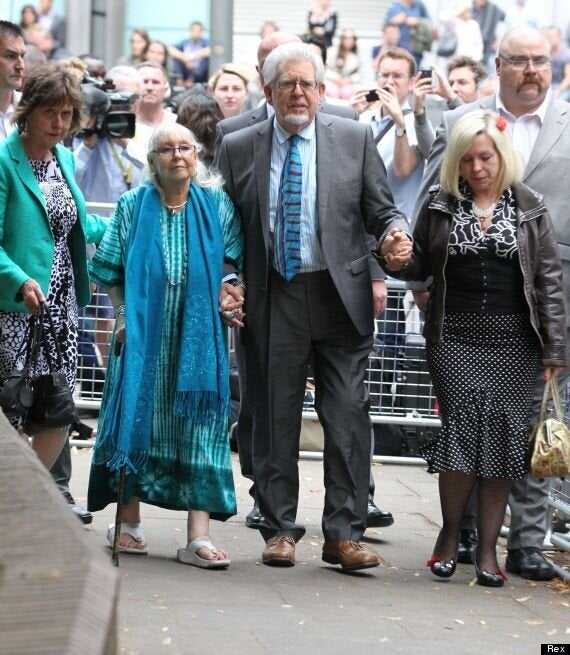 More women came forward to make allegations about Harris but they were deemed inadmissible
An application was made after the trial had started for the account of a celebrity who claimed Harris had groped her during a live television broadcast in 1996 to be included as part of the prosecution, but this was rejected.
Others presented before the trial started included a woman who claimed she met Harris in 1977 aged 14 when he stayed at a motel near Sydney.
It is claimed he touched her bottom and waist, before pushing her up against a door and saying: "Rolfie deserves a cuddle". He then allegedly followed her to the lift and touched her breasts, trying to stop her from leaving.
On another occasion in 2005, it is claimed that Harris grabbed a woman who was working at a Berkshire pub where a party was being held for broadcaster Michael Parkinson and started to kiss her neck. She claimed Harris did this in front of his wife Alwen.
A fourth woman, referred to as Miss G, said she met the defendant when he was doing an interview with the BBC during her art class at Shankill Leisure Centre in Belfast in 1991.
She claimed that he forced his tongue into her mouth, and described him as "opportunistic and predatory".
Another woman claimed that in 1996 when she was 13 or 14 she met the defendant while he was in a tent at a fete in Bray, and he said he liked her jumper and wanted to see what was underneath it.
Story continues beneath slideshow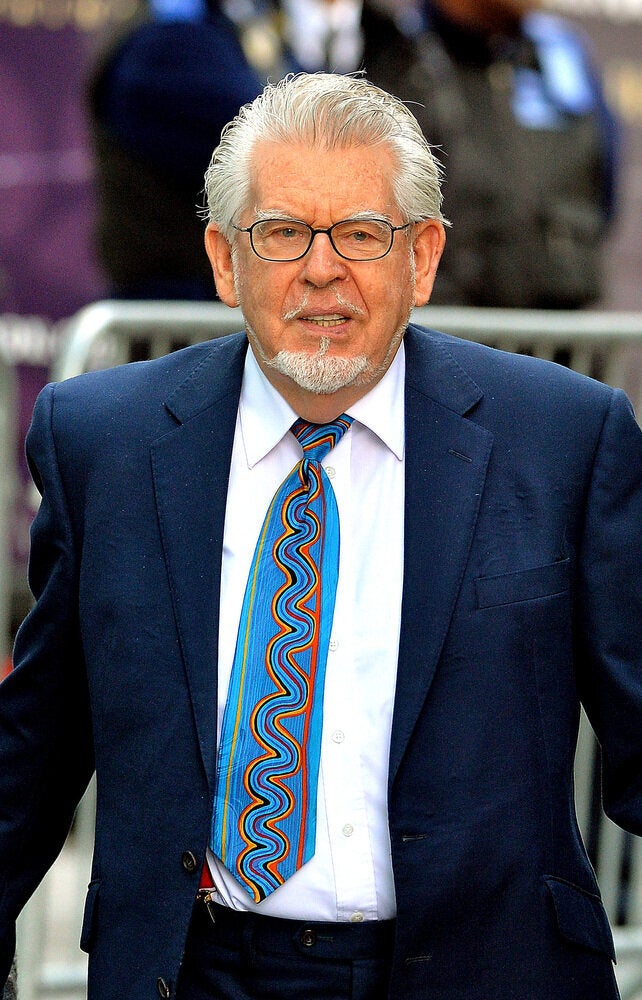 Rolf Harris Court Case
Three years later in 1999, it was claimed that Harris met a 24-year-old woman, who had mental health problems, while she was on holiday with friends.
It is alleged that he put his hand in her trousers and touched her breasts when he came to the villa where she was staying, and that there was another sexual encounter after Harris got into her bed when she was having a nap.
Prosecutors also asked to use the testimony of a woman who said she met the defendant at an art competition in Kensington Olympia in 2001 when she was 20, and said Harris touched her bottom when they were posing for a photo.
During the trial Australian media also reported claims by a radio host and a former newsreader that they had received unwanted attention from Harris.
Radio presenter Jane Marwick alleged that the performer had grabbed her breast after an interview in 2001, while former ABC TV newsreader Verity James told radio station 6PR that she and a female producer were also groped in 2000.
Ms James claimed that Harris pushed her up against a wall and touched her breast and bottom, and that he had done the same to a producer, but that they "laughed it off".
Ms Marwick said Harris had been one of her "childhood idols" and that she "couldn't believe this was happening", while her co-host Gary Shannon claimed the performer "had his tongue out and was panting heavily".
Both women decided to speak out after they heard the indecent assault allegations against the entertainer.