Amanda Knox's alibi in the Meredith Kercher murder trial has been dealt a blow after her ex-boyfriend and co-accused said he cannot remember being with the American on the night of the crime.
Knox and Raffaele Sollecito were both convicted, acquitted and then re-convicted of the murder of British student Kercher in 2007 in Italy.
In his first comments since announcing he would appeal his latest conviction, Sollecito has distanced himself from Knox and potentially incriminated her.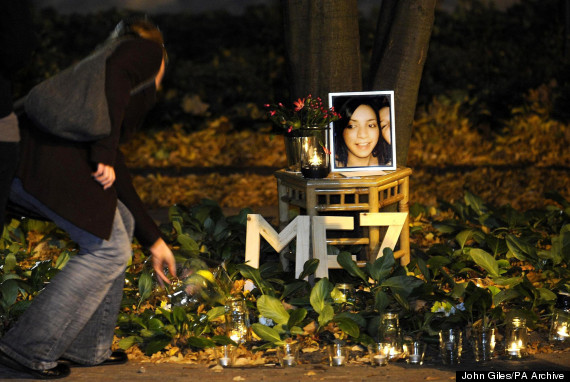 A vigil for Meredith Kercher, held by her fellow students at the University of Leeds
He said: "I am not the guarantor of Amanda Knox, I am Raffaele Sollecito."
Knox has always said she was with then-boyfriend on the night of the killing.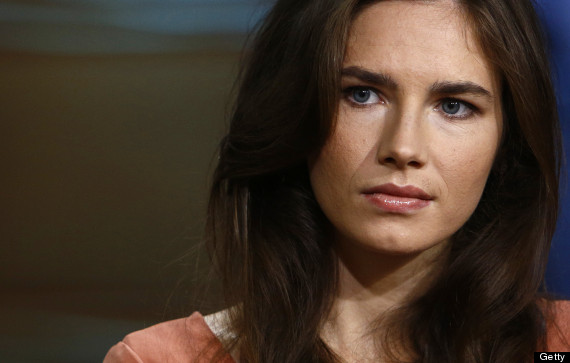 Amanda Knox has remained in the US to avoid returning to jail in Italy
At a press conference in Rome, Sollecito said, while he believes Knox is innocent, he cannot guarantee she was with him the whole night in question.
Kercher, 21, died after being fatally stabbed. Rudy Guede, a drug dealer, was convicted of her murder.
Knox and Sollecito were found guilty of also taking part, acquitted and then had the verdicts reinstated.
Knox remains in Seattle and refused to return to Italy, where she would face imprisonment.
Sollecito's lawyers said he would "think only about himself" in his appeal, the Daily Telegraph reported.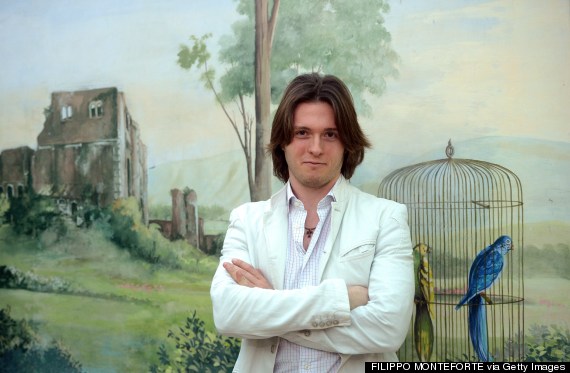 Sollecito at his press conference
His lawyers were quoted as saying their client "was home alone that night" and he is "only sure about the fact that he was at home", the paper reported.
SEE ALSO:
In a pre-recorded interview after her latest conviction, Knox told BBC's Newsnight, "I'm not willingly going back, no. It would feel like a train wreck. There's not a lot I can do after this appeal. They would order my arrest and the Italian government would approach the American government and say, 'Extradite her'.
"And I don't know what would happen. I'm still counting on an acquittal. I'll technically be considered a fugitive. I don't know what I will do though.
"I'm definitely not going back willingly. They'll have to catch me and pull me back, kicking and screaming into a prison I don't deserve to be in."