David McIntosh proved he didn't need Kelly Brook to land a gig on Sunday night, when he joined Jennifer Hudson onstage for a performance of her new single at the BET Awards in Los Angeles.
It might not surprise you to hear that David appeared onstage bare-chested - does the man actually own a shirt? - while Jennifer performed her latest single 'Walk It Out', which he also stars in the music video for.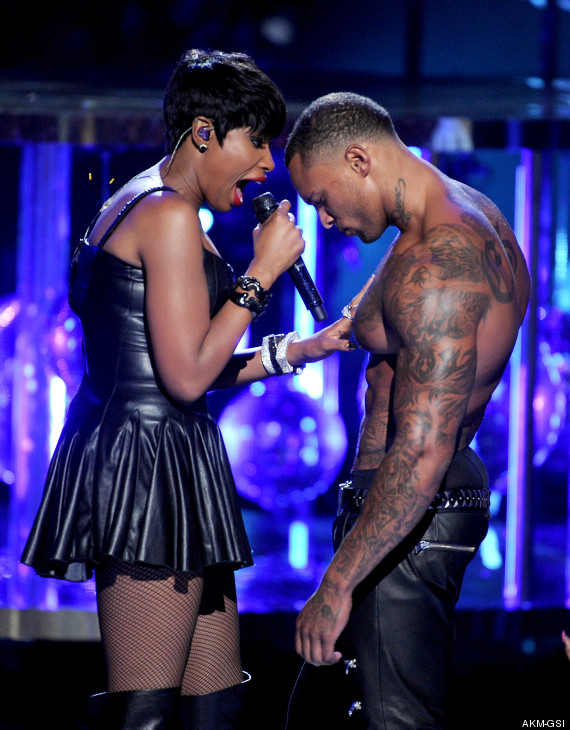 Jennifer Hudson and David McIntosh
We'll be honest, we're not sure exactly what it was that David contributed to the performance other than standing there with his top off while the Oscar-winning star danced around him in a pleather dress, but if nothing else it's a comfort to know there's life after 'Gladiators', isn't it?
Credit where it's due, though - the pair did have good on-stage chemistry together, locking eyes as Jennifer teased him with her moves and even had a cheeky stroke of his chest - as you would, wouldn't you?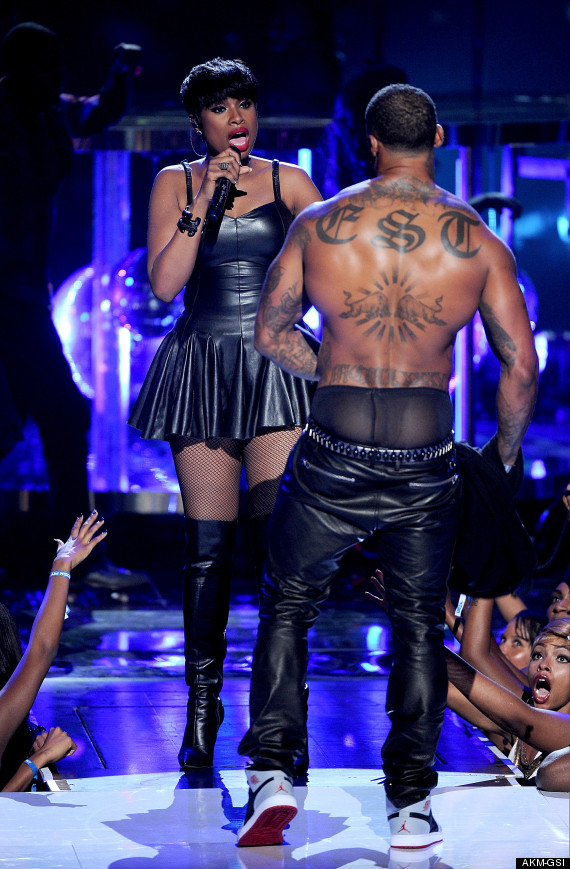 David showing off his many tattoos
And if David's shirtless display wasn't revealing enough, the rest of his costume left little to the imagination as he was barely in his leather trousers, which almost showed off his bum.
That said, he's admitted he's not shy about going naked - much to the chagrin of his neighbours, who he claims often catch him walking around in the buff while he's at home.
Kelly was obviously proud of her fiancé's performance, as the following day they were snapped on a romantic movie date together.
However, while she dressed up for the occasion in a floral dress, David looked suspiciously like he'd just rolled out of bed, and even appeared to have brought the slippers provided by the hotel out with him.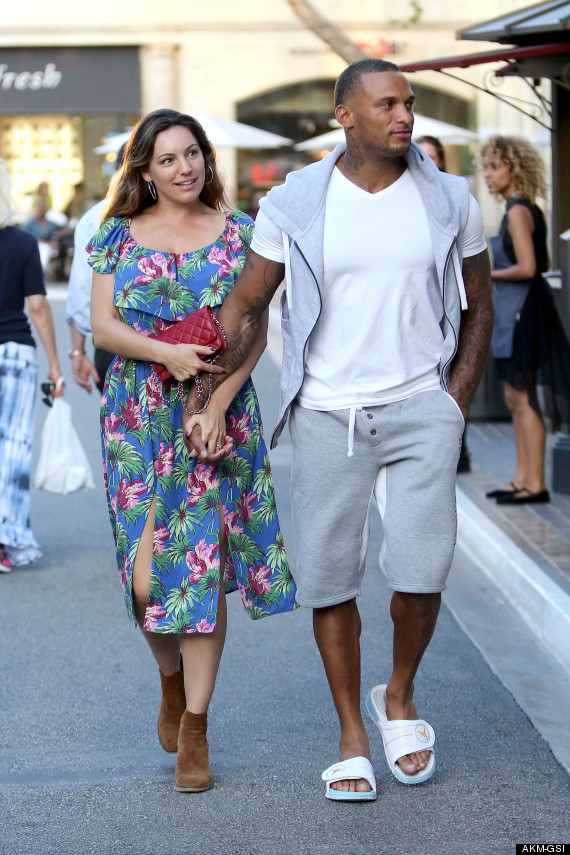 Kelly and David on a date in LA
Kelly, we know your new man isn't used to wearing clothes - but have a word, will you?
As well as Jennifer and David's performance, Robin Thicke also took to the stage at the awards ceremony, delivering a toe-curling rendition of his song 'Love Forever' in an attempt to win back his wife Paula Patton.
href="http://www.facebook.com/HuffPostUKEnt"target="_hplink">LIKE US ON FACEBOOK

| FOLLOW US ON TWITTER