The clean-up following this year's Glastonbury Festival has barely begun but the music festival's organiser Michael Eavis is already busy planning 2015's event.
While most of 2014's festival-goers are busy catching up on sleep and scrubbing off the mud, Michael has revealed that he already has three headliners planned for next year.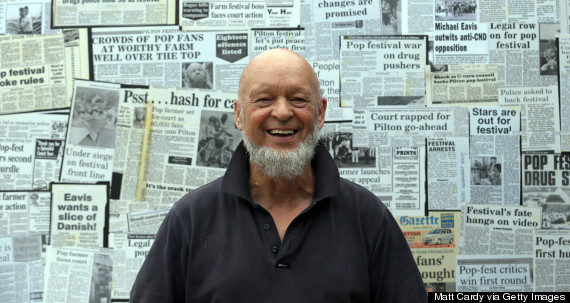 Glastonbury organiser Michael Eavis
Speaking at Worthy Farm, Michael told the press: "We've got three headliners already – and that's without Prince. We've got some good headliners. We had an agent [for a band] yesterday on the platform by the stage watching Metallica with me, saying, 'My band want to do it next year'."
Michael even gave a small clue as to who the act might be, adding: "I can't tell you who it was but that was done on the platform watching Metallica. Is it a British artist? He's definitely British, but the band are not British any more."
Despite many rumours, Prince didn't take to the stage at this year's event, however Michael is still determined to get the megastar to head down to his Somerset farm at some point in the future.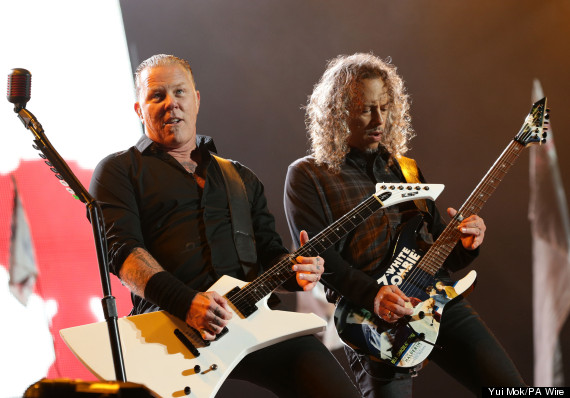 Metallica performing on Saturday
"We're always having a go at Prince, but it's up to him whether he wants to do it or not. Most of the people in the world want him to play here," he said. "I did ask him to hop on the train and come down so I can show him around the farm sometime. It hasn't been taken up yet."
The 2014 festival was headlined by Arcade Fire, Kasabian and Metallica, though it was Sunday afternoon's unofficial headliner Dolly Parton who drew the biggest crowd of the weekend, as over 100,000 revellers saw the country legend's set on the Pyramid stage.
LIKE US ON FACEBOOK | FOLLOW US ON TWITTER