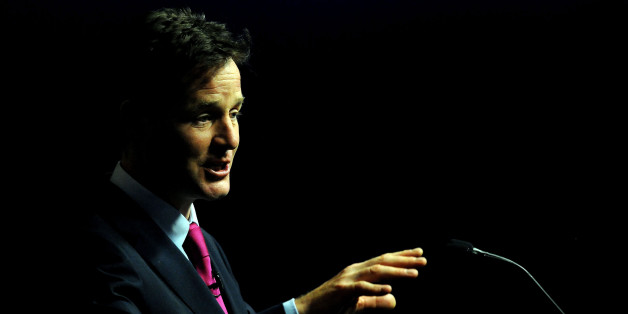 Nick Ansell/PA Wire
Nick Clegg could lose 17 of his parliamentary seats to Labour at the next general election, according to a poll published on Tuesday has suggested.
The Lib Dems currently have 56 MPs and the party has pinned its hopes on its traditional strong ground game to prevent huge losses in 2015.
But polling carried out in marginal seats by Lord Ashcroft and released today indicated that the party's support has halved in constituencies where Labour is the main challenger.
"There is still time for a reversal, but where the Lib Dems are up against Labour, things look very difficult for them indeed," Ashcroft said.
"My research in Bradford East, Brent Central, Manchester Withington and Norwich South found the Lib Dem share down from 38% to 19%, with Labour up 11 points to 47%. This amounts to a swing of 15%, enough in theory for Labour to gain 17 current Lib Dem seats if repeated across the board at an election."
However Ashcroft cautioned that his polling was a "snapshot" and not a "forecast" of what was going to happen in May 2015.
The poll also found the Greens have been benefiting from the Lib Dem collapse, while their sole MP Caroline Lucas is running virtually neck-and-neck with Labour in her Brighton Pavilion seat.