Israeli Prime Minister Benjamin Netanyahu and President Shimon Peres attended the ceremony. "Today has spontaneously become a national day of mourning," Netanyahu said.
"Recently, the people of Israel went through a great trauma," said Shirel Shaar, Gilad's younger sister. "We are living as if we are in a movie, whose ending is as bad as can be. I don't have a brother anymore."
The funeral was held at Modiin cemetery in central Israel, close to the victims' homes. Speaking at the ceremony, Defense Minister Moshe Ya'alon said the three were "murdered because they were Jewish".
Finance Minister Yair Lapid added, "We are burying a child today, a child who could have been the child of any one of us."
According to Israeli intelligence, the three teens - Eyal Yifrah, 19, Gilad Shaar, 16, and Naftali Fraenkel, 16 – were kidnapped and killed by members of Hamas. The group has denied all responsibility but praised the kidnapping.
On Monday, Netanyahu condemned the killing, saying that "Hamas is responsible, and Hamas will pay". The Israeli prime minister added that the teenagers "were kidnapped and murdered in cold blood by wild beasts".
In response, Hamas spokesman Sami Abu Zuhri told AFP that any Israeli action to punish Hamas for the alleged murder of the teens would open "the gates of hell". He said: "If the occupiers carry out an escalation or a war, they will open the gates of hell on themselves."
On Tuesday afternoon, Palestinian mourners gathered next to the body of Yousif Zagha, 20, who was killed by Israeli troops that morning ahead of his funeral in the West Bank refugee camp of Jenin. Israel's military said that Zagha, was shot dead when he threw a grenade at forces carrying out an arrest raid in the West Bank hours after the discovery of the bodies of three Israeli teenagers.
The Israeli Air Force has continued with airstrikes targeting the Hamas-controlled Gaza Strip, in retaliation for militant rocket attacks launched against Jewish communities in southern Israel over the past two days.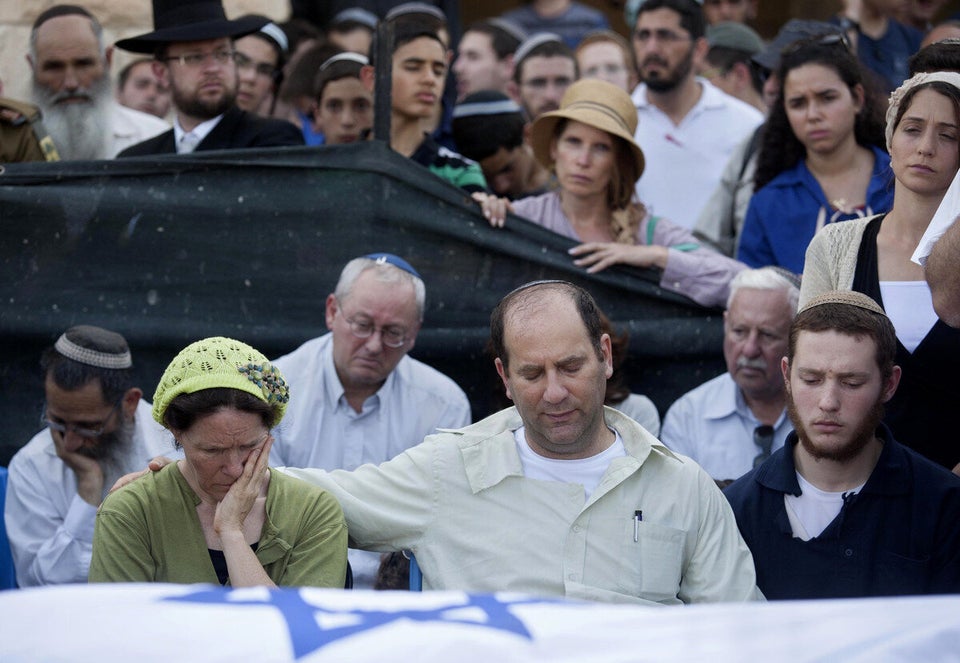 Israeli Teens Funeral
This article originally stated airstrikes in the West Bank took place in retaliation for the kidnapping and murder of the Israeli teens. The airstrikes were against the Gaza Strip, and were in retaliation for Palestinian rocket attacks in southern Israel.
Related