The actor behind Austin Powers has become the latest celebrity to come out against Scottish independence.
After David Bowie, Pope Francis, Hilary Clinton, Barack Obama and JK Rowling all added to Alex Salmond's headache by saying the country should stay in the UK, Canadian comedian Mike Myers has joined them.
Liverpool-born Myers, who provided the voice of the ogre Shrek in the animated film series - which he played with a Scottish accent - said he hoped Scotland would "remain part of Britain".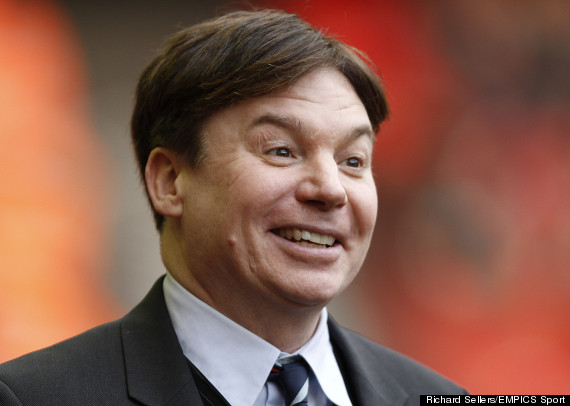 Mike Myers said he 'hoped Scotland remains part of Britain'
As well as Shrek, he also played the slightly less flattering Scottish character of Fat Bastard in the spoof spy Austin Powers series, who spoke with a thick Scottish accent and dressed in tartan and a kilt.
Other celebrities who have urged Scots to stay in the UK have quickly found themselves the target of online abuse from pro-independence supporters.
Rowling was called "a bitch" by the Twitter account of a Scottish charity, after she said she feared what would become of Scotland if it became independent and donated £1m to the Better Together campaign.
Interviewed on BBC Radio 4's Today Programme on Wednesday, Myers was initially reluctant to express a view on the issue.
SEE ALSO:
But, pressed on what Shrek would say, he replied in the voice of the character: "Shrek wants what the will of the Scottish people want."
He then added in his own accent: "I love Scotland. I hope they remain part of Britain - and if they don't, I still love them."
A spokesman for the pro-UK Better Together campaign said: "It's no surprise Mike Myers doesn't support separation. He knows a fairytale when he sees one."
If you're confused after countless celebrities waded in, we have a helpful list of the biggest names to have taken a stand on the issue.