Pope Francis has cast doubt on the case for Scottish independence, saying he asks himself whether the case for it is "clear".
He acknowledged the case was "clear" in in some cases but listed Scotland as one of the cases where "I ask myself it is so clear".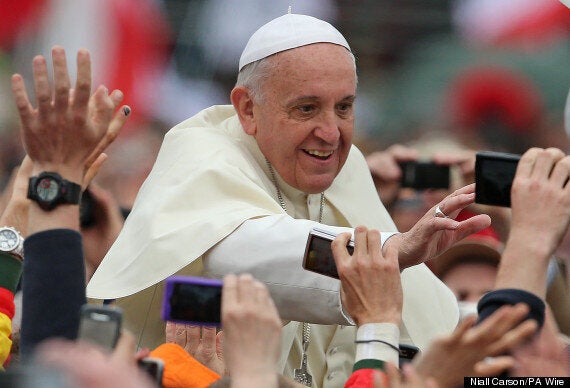 Pope Francis said he was not sure the case for Scottish independence was 'clear'
The Pope was asked about the "conflict" between Spain and those in the Catalan region who are campaigning to be a separate state, he told La Vanguardia: "All division worries me."
The leader of the Roman Catholic Church added: "There is independence by emancipation and independence by secession.
"The independences by emancipation, for example, are American, that they were emancipated from the European states.
"The independences of nations by secession is a dismemberment, sometimes it's very obvious.
"Let's think of the former Yugoslavia. Obviously, there are nations with cultures so different that couldn't even be stuck together with glue.
"The Yugoslavian case is very clear, but I ask myself if it is so clear in other cases - Scotland, Padania, Catalunya."
He added: "There will be cases that will be just and cases that will not be just, but the secession of a nation without an antecedent of mandatory unity, one has to take it with a lot of grains of salt and analyse it case by case."
The votes of Scotland's 840,000 Catholics will be crucial when the country of 5.2 million votes in September.
The pope's comments were welcome both the No and Yes campaigns in Scotland.
Labour MP Anne McGuire said Pope Francis was "right to warn about the impact of division".
Commenting on behalf of the pro-UK Better Together campaign, the MP for Stirling said: "This is an interesting and welcome intervention from Pope Francis.
"The Pope is right to warn about the impact of division on society and to draw the distinction between independence for emancipation and that for secession.
"Coming on the back of the interventions by President Obama, Hillary Clinton and JK Rowling, the comments from Pope Francis highlight just how important the decision we have to make in September is."

A spokesman for the pro-independence Yes Scotland campaign said: "As His Holiness says, these matters should be looked at on a case-by-case basis."
Popular in the Community