When Models1 announced they'd be bringing back their plus size model competition for a second year in a row, we were pleased hear that one of the world's biggest modelling agencies is continuing to promote body diversity in the industry.
Over 8,000 hopefuls entered the 2014 #MakeMeACurveModel competition by uploading a snap of themselves with the hashtag on Instagram, but there was one lady who stood out.
20-year-old Lauren Punter has been crowned the winner of this year's competition, winning a contract with Models1 Curve division, a day shoot at ASOS Studio's modelling the ASOS CURVE collection and £500 of ASOS vouchers.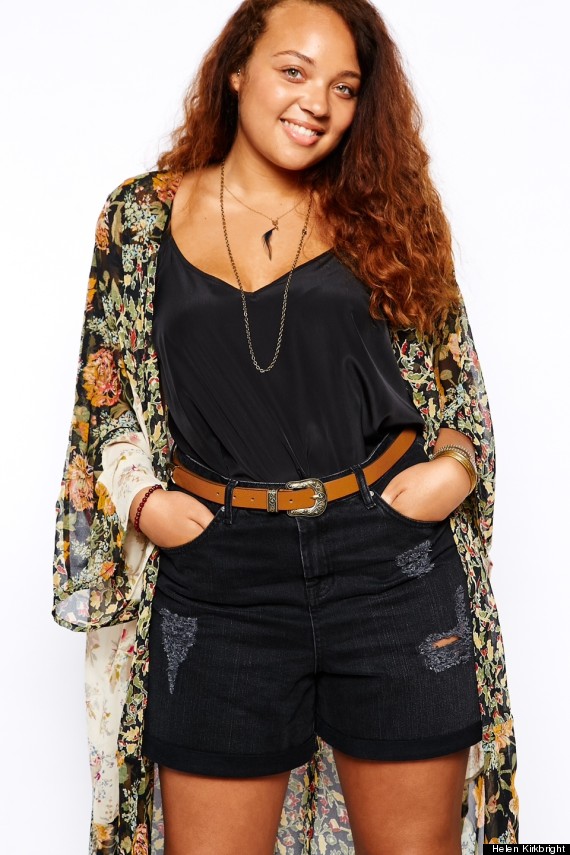 HuffPost UK Lifestyle spoke to Lauren, who currently works as a sales assistant.
"I entered because it was too good an opportunity to miss out on and I had never done anything like this before.
"In general the prospect of walking into a model agency can be daunting so being able to enter this competition by taking a selfie was the perfect platform for me," she said.
Lauren's Instagram entry
Lauren was bullied at school, but she said she has turned the experience into a positive one and is glad the world of modelling is slowly changing.
"Growing up it wasn't cool to be curvy, and the brands around at that time weren't cool either, but now thankfully times are changing.
"Just because you are curvy does not mean that you are unhealthy. Curve models need to meet the same requirements that main board girls do such as having good skin, good bone structure and jaw line as well as being fit and healthy."
Lauren said Beyoncé is her style and body hero: "She has always been curvy and just embraced it. She hasn't fluctuated much and always looks implacable. She is a timeless natural beauty who always looks great."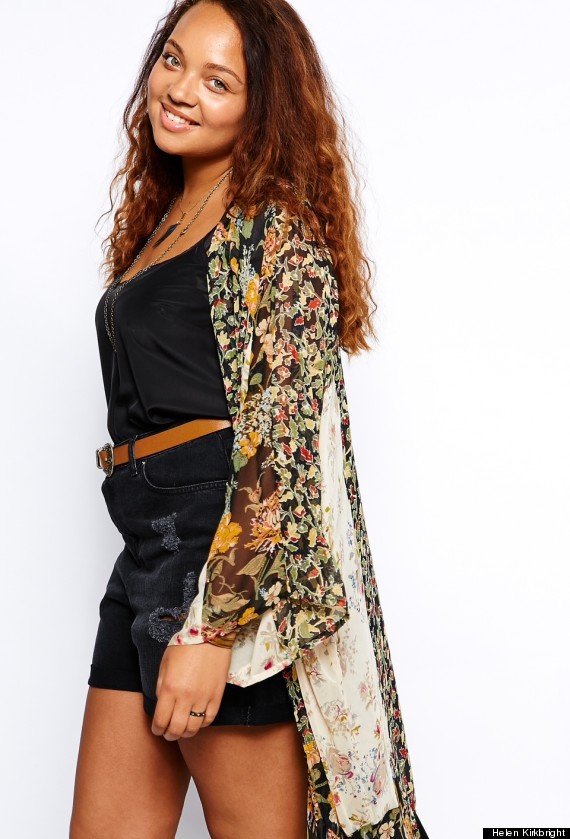 The ambitious beauty says she'd like to pursue a career in acting at some point, but for now she's focussing on modelling.
"I hope to have a successful and long-lasting career in modelling. I feel so proud and grateful to be representing plus-size models and women alike so I would ideally love to get involved in workshops to make people aware of the curve side of the modelling industry to encourage girls just like me.
"Being a good role model to these girls is of upmost importance."
Speaking to HuffPost UK Lifestyle, Models 1 explained that they set up the competition because they wanted to open their doors to a wider audience by utilising the power of social media.
"We believe that beauty comes in different sizes," they said.
Lauren is certainly very pleased about winning the top prize: "It is overwhelming and I am absolutely thrilled," she said.
"It was such a shock but I am so excited for the future and signing with Models1. It truly is such an honour to represent normal women and being the best role model for them as I possibly can."
SEE ALSO:

Elly Mayday, Plus-Size Model With Ovarian Cancer, Is Changing The Status Quo Of Beauty

Plus-Size Fashion Magazine SLiNK Features Models Sizes 8-16 On Cover (PICTURES)