In the world of modelling, it's women size 8 and under that usually dominate the catwalk.
But thankfully one modelling agency has decided this is totally ridiculous, considering UK women who buy said clothes are more likely to be a size 8 and over.
Last year, top modelling agency Models1 launched the first British modelling competition on Instagram for plus-size women and it was so well-received they've brought it back for a second year, this time partnering with ASOS.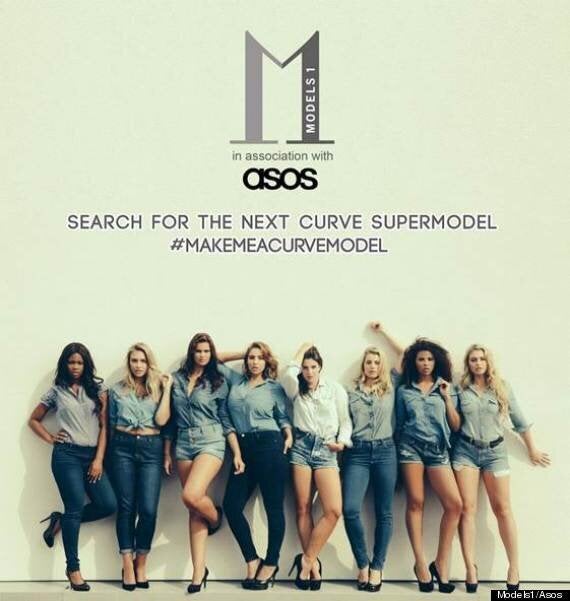 HuffPost UK Lifestyle spoke to last year's winner, Simone Charles who said her life has changed dramatically since winning the competition.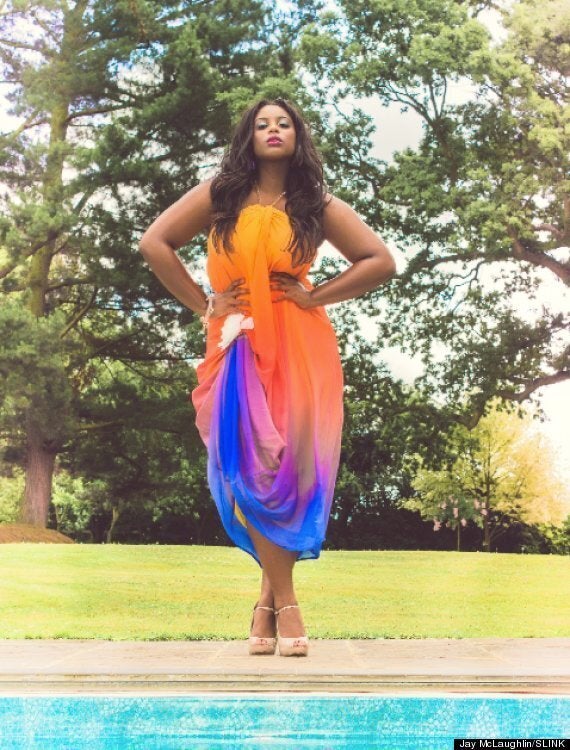 Last year's winner Simone Charles
"It has opened up a whole new career path for me that I didn't think was possible prior to the competition. I have an amazing agent and I am always meeting new clients and have spent more time in front of the camera than ever and I absolutely love it.
"I have shot campaigns for Evans and Yours Clothing which gained some massive exposure, and I have shot editorials for magazines and this has only been in the first 10 months... I look forward to what next year brings!"
While you would assume there is no obsessive dieting, as a plus-size model, Simone says that's it's important she's be mindful of her diet in order to stay looking and feeling her best.
"Being a model is all about looking and feeling good, fresh and confident. I have been watching what I eat more, eating more fresh fruit and vegetables and taking up new hobbies such as swimming and Zumba which allows me to have fun and still shape and tone my curves," she said.
Winning the competition has helped Simone to embrace her own body and accept that everyone is different - a lesson we could all benefit from learning.
She gave this advice for this year's hopefuls:
"I would say do not overdo it on the day- be yourself, let your natural beauty shine through (not too much make-up), wear something you feel comfortable in and remember you are beautiful as an individual - if you believe and see it, they will believe and see it!"
Despite the (somewhat infuriating) trends of the thigh gap and the bikini bridge, Simone does think that there has been a positive move towards accepting plus-size models in the last year.
"There have been massive steps in the plus size industry in the last year. Some of the girls from Models1 Curve exclusively walked the runway in New York earlier this year, Ashley Graham (an American plus model) graced the covers of Elle magazine," she said.
Speaking about this year's competition, a Models 1 spokesperson said: "In the winner we are essentially looking for someone who has good skin, personality, interesting features, fit/healthy appearance.
"We still look for the same qualities in a curve model as we would in a main board or new face girl. Beauty comes in different shapes and sizes."
The spokesperson added that Models 1 choose not to use the term plus-size: "The 'plus-size' is an unfortunate term the correct term is 'curve' that is what we prefer to use.
"Retailers are representing larger women better however it is mostly the UK High Street retailers who accommodate larger sizes and shapes of women. This is mostly online and not front of house. Designers do not go out of their way to accommodate such sizes but there has been progress which is promising."
Here are some of the ladies hoping to win this year's competition:
Story continues below pictures...
Open to UK based females aged 17-28 and from a size UK18 plus, members of the public are able to enter the competition now by uploading a portrait image with #MakeMeACurveModel on Instagram.
The winner, chosen by Models 1 professional model bookers, will be announced in June 2014.
The lucky lady will win a contract with Models 1 Curve division and a day shoot at ASOS Studio's modelling the ASOS CURVE collection and £500 ASOS vouchers.
The success of last year's competition - it received over 6,000 entries - shows that the world really is ready for plus-size models.