When Models 1, one of the country's leading modelling agencies launched its first plus-size modelling competition, it seemed as if it was yet another token nod to featuring larger women.
But then something amazing happened - in comparison to a competition run earlier by the agency for 'straight' models, or slim models, they saw almost twice the number of entrants culminating in 21-year-old student Simone Charles scooping the prize.
HuffPost UK Lifestyle spoke to Simone, who currently works part-time as a model and studies psychology. "I thought the competition was a good chance to go professional, and to promote curvier women in the industry, to show that they can be respectable and sexy and wear good clothing."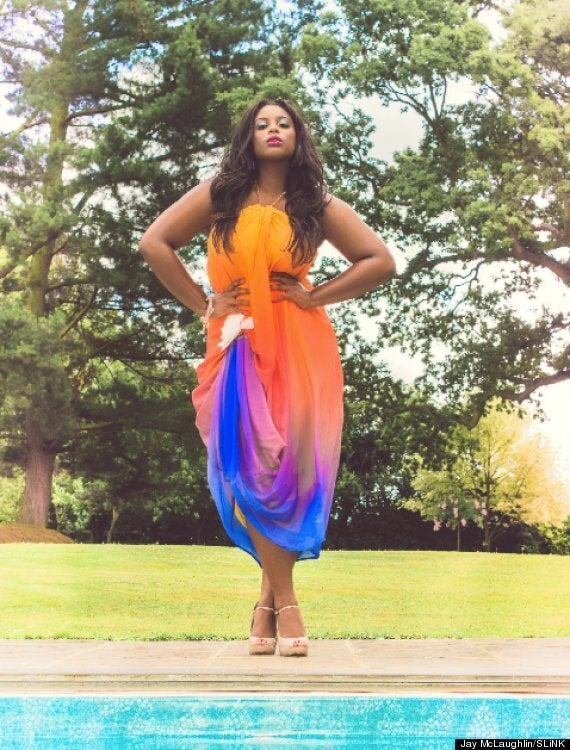 "Models 1 is one of the most respected agencies and so even the thought of that can be quite intimidating. Hopefully it shows that women are getting more confident and that they are proud of their curves, not thinking 'oh my god, I can't be a model."
When Models1 first approached Rivkie with the idea, she was worried there would only be about 200 people and that it might end up being embarrassing due to not having enough girls to choose from. One of the competition prizes was a editorial and cover shoot with the magazine, so stakes were high. In the end, they had 5,600 women sending in their photographs.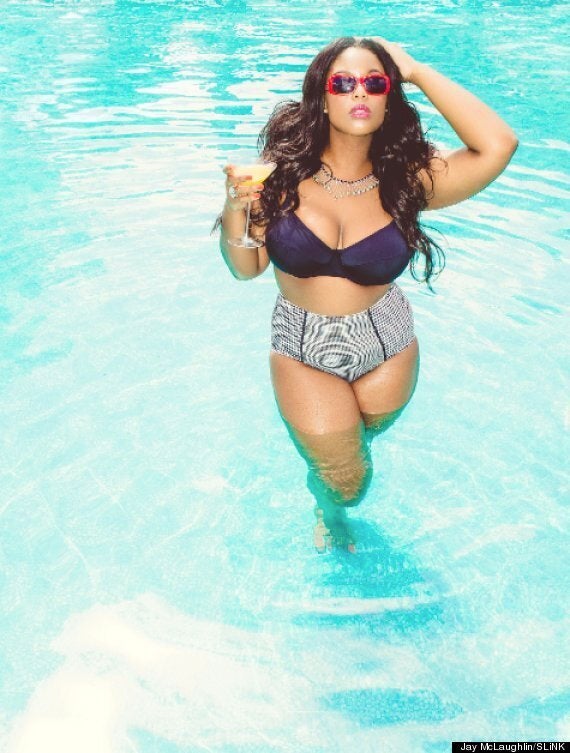 Simone Charles, who is a size 18, won the competition. "I was keen to find a girl who could do the edgier side of fashion, not just the smiley commercial stuff," says Rivkie. "Simone was really noticeable – she's very striking when she walks into a room. In this country, a plus size model tends to be between a 12 and a size 14. I was a keen to find someone who was like a size 16 or 18, because the average woman on the high street is between a 14 and 16."
Story continues below the slideshow: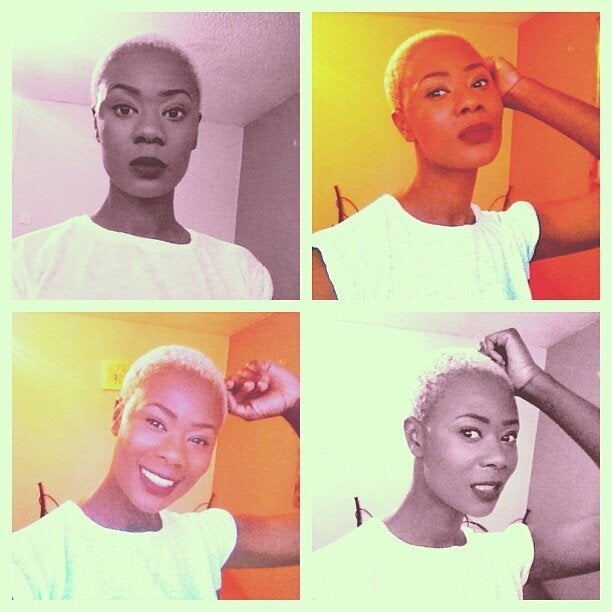 #MakeMeaModels1Curvy Entries
Simone has higher goals than just modelling though, she wants to see a change in mentality, from the way plus size models are used in magazines to how we actually talk about them. "I want people to understand is that being plus size is no different to being a size 8 – you can look as sophisticated and beautiful. It doesn't have to be a big thing.
"You should be able to appreciate curvy as well as straight models, and my ultimate goal is for straight sized women to pose alongside a curvier woman and it not be some big statement. And that we refer to women as women, not 'plus size' or 'straight'."
The key thing, Rivkie says, is that this competition hopefully marks a change for plus size models in that they can be considered for editorial as well as commercial shoots. What's the difference?
Commercial, says the Svenler blog is usually a brand-led fashion shoot which sells a product, while editorial sells a story or a concept.
"We both have that vision that plus size should be just as fashionable, not just super commercial," she explains talking about her partnership with the agency.
So what do you do if you are a curvy woman but you aren't a model? "My advice," says Simone, "is to love your body. It sounds like a cliche but every woman has a part they might not like, the big thing is to accept it. And if there is a bit you like,a accentuate it, whether it's your boobs, your legs or your waist."