Police investigating the stabbing of a Saudi Arabian student have released an e-fit image of a man they would like to speak to.
Nahid Almanea, 31, was knifed 16 times and left to die on the Salary Brook Trail in Colchester, Essex, at around 10.40am on June 17.
The force said the man in the e-fit was seen running up Hewes Close, away from the Salary Brook Trail at 10.56am.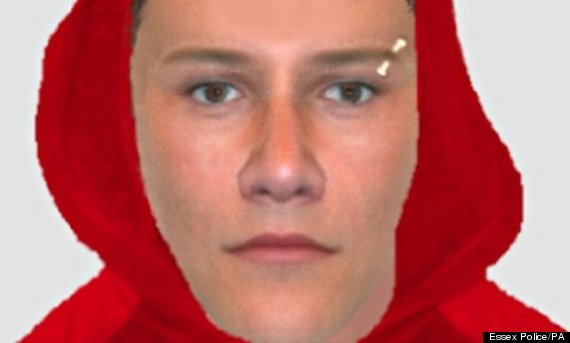 The e-fit released
He is described as white, aged between 18 and 25, of medium build and with dark hair.
He was wearing a long-sleeve plain hooded top that is described as "London bus red" and dark trousers.
SEE ALSO: Female Muslim Students Living In Fear After Nahid Almanea Stabbed To Death In Essex
Ms Almanea has been described as an "exceptional" English language programme student at the University of Essex who was aiming to study at PhD level.
Essex Police say there are similarities to the murder of James Attfield, 33, who was stabbed 102 times on his arms, hands, back, neck and head, in a park in the town on March 29.
Officers do not know if the pair were murdered by the same killer, but they are keeping an "open mind".
Part of the Salary Brook Trail nature reserve that had been closed for police searches reopened to the public on Wednesday.
Chief Inspector Richard Phillibrown, Colchester district commander, said: "We have received excellent support throughout this investigation from the whole community.
"We appreciate their patience whilst the forensic searches continue. We would also urge anyone with information, no matter how small you might think, to contact us."
Anyone with information should contact the force on 01245 282103 or Crimestoppers anonymously on 0800 555 111.
Crimestoppers has offered a reward of £10,000 to anyone with information that would lead to the arrest and conviction of the person or people responsible for Ms Almanea's murder.