Russell Brand has jokingly lamented that ISIS, the terror group tearing through Iraq, beheading and crucifying its enemies, would "never have me".
In his latest video, the second posted to his YouTube account in one day, Brand responds to "angry comments I have received" - people who are not fans and give their thoughts on the outspoken comic and actor.
One of them, Simon Palmer, wrote: "It's ironic that Russell looks like an ISIS member".
Brand replies that the terror group, which is so extreme it has been disavowed by Al Qaeda, would "probably" not have him because he is not a Muslim, which would likely be a deal breaker for the Islamist group.
He said: "It's [looking like an ISIS member] not ironic. It's not relevant and they probably wouldn't have me anyway. They're pretty insistent on you being Muslim."
The video is part of The Trews, Brand's regular YouTube series where he discusses his thoughts on the key issues of the day. So far this week, he has described his response to the Rolf Harris verdicts and attacked an opponent of gay marriage for his views.
RUSSELL BRAND'S THOUGHTS:
If Brand also thinks he looks like he's in ISIS, he won't be changing anything about his appearance.
Another commenter insists Brand should shave his beard off, cut his hair and "wear a suit", adding he had to "get more serious, he has to keep learning".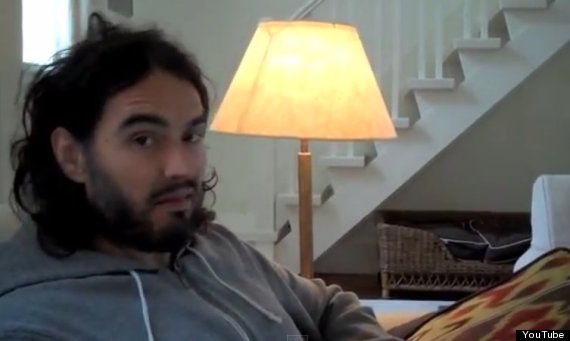 Russell Brand holds court once again
Brand replies: "I'd hate to do those things. I'd hate to have a good shave and cut my hair and put on a good suit and keep on maturing.
"I will keep learning and maturing though, that's inevitable."
Another commentator told Brand to "stay over in Great Britain with the rest of the socialist inbreds", adding, he "talked like he has a mouth full of shit".
"That's hurtful and mean and deteriorated into name-calling there," he said. The commentator also added: "Does this pig ever take a bath?"
Brand said: "Not really. I usually have a shower as a matter of fact. I am quite clean, really quite clean."