'Big Brother' housemate Steven Goode finally got to share a snog with Kimberly Kisselovich in Thursday night's highlights show… but his joy was short-lived after it emerged she may have a boyfriend on the outside world.
Over the past couple of weeks, the 'BB' pair have been seen growing closer and spending a lot of time together away from the rest of the house, though up until now, Kimberly has tried to keep some distance between herself and Steven.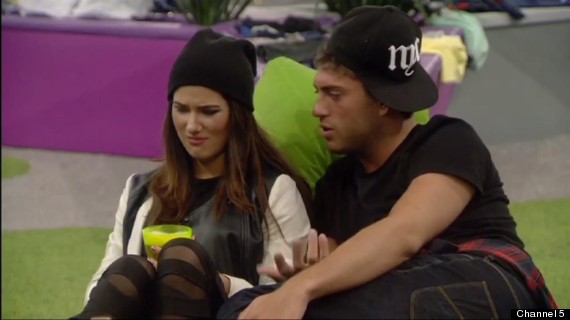 Kimberly and Steven talk about her relationship on the outside world
However, the two shared a bed earlier this week and viewers finally got to see them sharing a cheeky snog, despite the fact it's been reported that she has a boyfriend.
On Thursday night, Kimberly finally came clean to Steven about her "complicated" relationship, explaining that she was seeing someone "on and off for two years", but they broke up just before she entered the 'BB' house.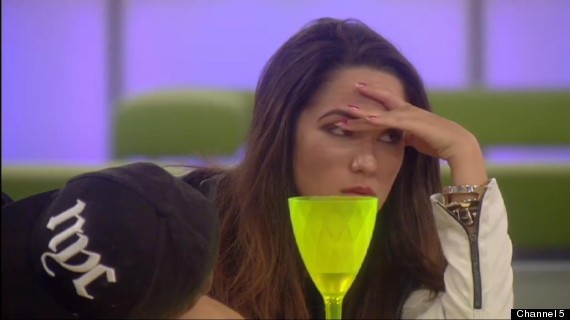 Kimberly gets quizzed
When Steven quizzed her about whether or not she felt they'd be getting back together in the future, Kimberly somberly admitted: "I do think it's finished. I don't have any commitments… I just don't want to hurt anyone's feelings."
Last week, Steven was seen cuddling Kimberly and doing his best to try and go in for a kiss, but she was having none of it - prompting him to tell her she needs to open up and be more trusting of other people.
Still it's good to see that romance - or, at the very least, showmance - is finally starting to blossom in the 'BB' house, after Danielle McMahon's efforts to charm Winston Showan went down like a cup of cold sick.
Watch Steven and Kimberly's awkward conversation unfold on Friday night's 'Big Brother' live eviction on Channel 5 at 9pm.
href="http://www.facebook.com/HuffPostUKEnt"target="_hplink">LIKE US ON FACEBOOK

| FOLLOW US ON TWITTER