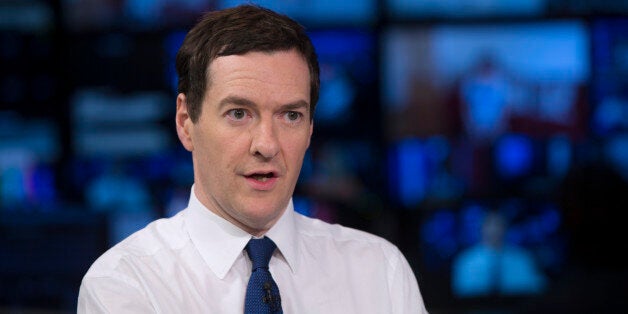 Hamster on the loose? George Osborne has the perfect advice, get them into your bath.
The Chancellor gave out his home-spun wisdom on reining in a renegade rodent, telling Sky News: "The bath is a good place to put a hamster as they can't get out at the sides."
This pearl was immortalised by Twitter user Tom Hamilton, who dared users to share the advice "if you think the world needs to know about this".
Osborne admitted he had a "bit of a zoo" in his flat, which is on the top floor of 10 Downing Street, revealing that the family have a hamster, a cat, a budgie and a dog.
"The other day the hamster disappeared from the cage. It broke out of the cage and completely disappeared," he said.
"Me and my family were terrified this hamster was going to start appearing in press conferences with the Prime Minister, or maybe when Barack Obama visits suddenly the hamster would run across the room.
"So we spent about two weeks searching for this hamster, and then finally our cat Freya found the hamster.
"Now normally it's a bad thing when a cat finds a hamster. But the hamster had got its way all the way down to the basement, so down three storeys in Downing Street.
"The cat was meowing at an electricity box, which is also a dangerous place for the hamster to be. Someone opened the box and there was our hamster, and now safely back at the top of Downing Street, back in her cage.
"She occasionally gets out and plays in the bath - the empty bath. The bath is a good place to put a hamster as they can't get out at the sides."