Islamophobia is "rampant" on social media and affects even the tamest online debates when Muslims attempt to engage, new research has suggested.
The Birmingham City University report 'Online Hate Against Muslims on Social Media' said the three most common phrases used to attack Twitter users were 'Muslim paedos', Muslim terrorists' and 'Muslim scum'.
The research analysed three hashtags – #Woolwich, #Muslim and #Islam. The majority of tweets (72%) were posted by males and over 75% of the tweets examined displayed a strong Islamophobic feeling. On September 11, 2013, the hashtag #FuckMuslims was trending, the research pointed out.
WARNING: GRAPHIC LANGUAGE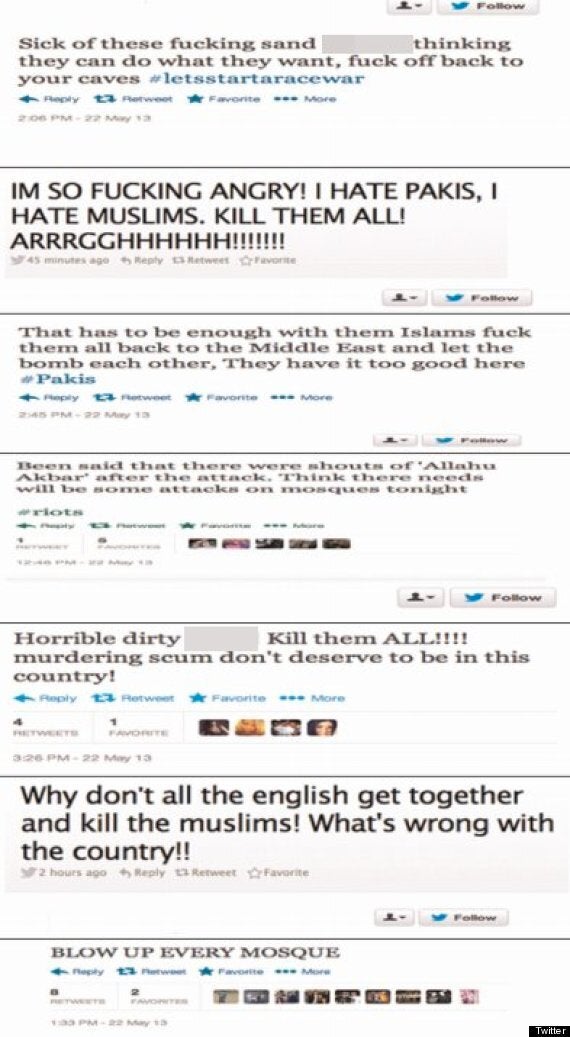 Some of the abuse found by researchers, digitally altered to remove names
Of the tweets under that hashtag, the most common phrases were Muslim pigs (9%), Muzrats (14%), Muslim Paedos (30%), Muslim terrorists (22%), Muslim scum (15%), and Pisslam (10%).
"Some tweets used a number of hostile hashtags tonote how #Islamkills and whites would become a minority unless the Muzrats are stopped," the article added.
Imran Awan, deputy director of the centre for applied criminology, said the study "shows that both government and the police need to do much more to tackle the rampant online abuse and harassment Muslims are suffering, often purely because they are engaging in social media in the same way as anyone else.
"The problem has been particularly extreme since the murder of soldier Lee Rigby last year in Woolwich, which appears to have prompted a sharp spike in online anti-Muslim hate.
"Islamophobia is well and truly present, and often rife, in the virtual environment, in addition to the many cases we hear about featuring offline abuse. Online Islamophobia should be considered a genuine and worrying threat to people who have a right to take part in online debates without fear of threats or abuse."
The overwhelming number of the 500 tweets were written and posted by people who were living in the United Kingdom, although there were some tweets from users who were based in Australia and the United States, the study said.
Inayat Bunglawala, media secretary of the Muslim Council of Britain, told researchers he had been sent volumes of abuse, including being told: "There is a lamppost and noose waiting for every jihadi that comes back to Britain and their scum enables and sympathizers."
Awan said he had identified eight different kinds of Twitter trolling of Muslims that occurred: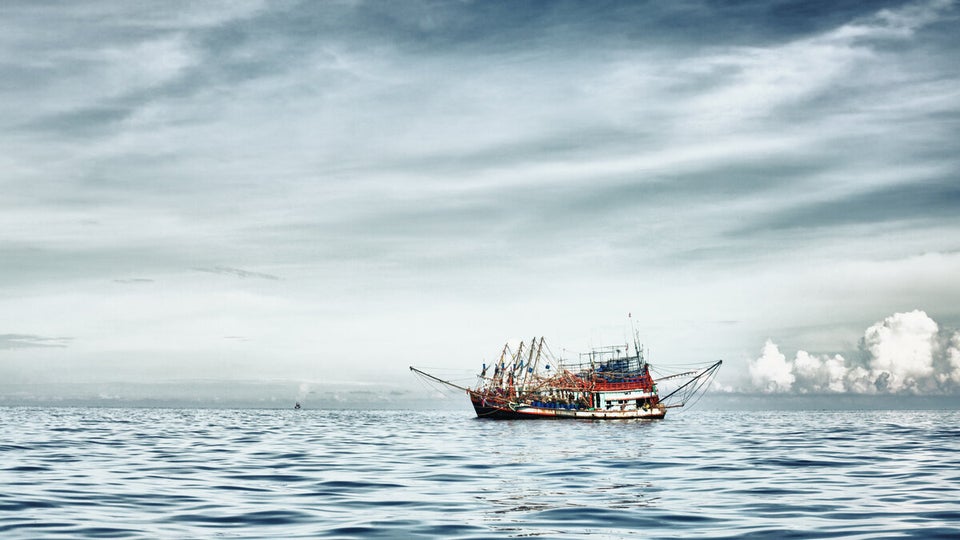 Islamophobia online
Twitter is a platform that particular lends itself to abusive posting, Awan told HuffPost UK, because of how anonymity is accepted, because all postings are public, and because abuse can be specifically directed at individuals. "But it goes on in similar volume across all platforms, Facebook, YouTube, web forums. The rhetoric is always very similar, identical even, the tweets use very similar language."
Muslims joining Twitter are beginning to see the abuse as an inevitable part of engaging in debate. "I joined last year, thinking it would be a great way to engage with colleagues and students, and I posted a few articles. And I got loads of abuse, personal abuse. That's the reality for most Muslims."
The study also criticised the "laissez-faire attitude from some of the social media sites such as Twitter who simply ask the victim either to block someone or close their account... online anti-Muslim hate therefore requires a multifaceted and international approach from different agencies, including the police, social networking sites, and a government-led approach that tackles online Islamophobia as a rising phenomenon."
But the author also acknowledge that trying to ascertain all the potential threats and risks posed online poses a "major challenge for the security services, the police, and the government."
"It's like looking for a needle in a virtual haystack," Awan said. "But there are actually very few prosecutions and I do believe the police could be doing more, but it is down to individuals to report it."
The Birmingham City research comes just days after analysis of the Tell MAMA anti-Islamophobia hotline revealed more than half of Islamophobic attacks in Britain are committed against women because of their dress.
Academics at Teesside University who studied the data from the hotline found there were on average two incidents every day over nine months - including 599 incidents of online abuse and 135 offline attacks – an increase of almost 20%. One in six victims chose not to report the incident to authorities.
Awan too cited a lack of trust in the authorities to prosecute or pursue those who disseminate online hate. "Individual experiences with the police may be a reason why the community lost trust in the police, and why some communities may not feel comfortable in reporting online abuse to the police. Counterterrorism policing operations also appeared to have a significant impact on the Muslim community's perception of the police service," the report said.