The former Conservative cabinet minister Lord Tebbit has said he believes there "may well" have been a political cover-up over child abuse in the 1980s.
Lord Tebbit, who served in a series of ministerial posts under Margaret Thatcher, said the instinct of people at the time was to protect "the system" and not to delve too deeply into uncomfortable allegations.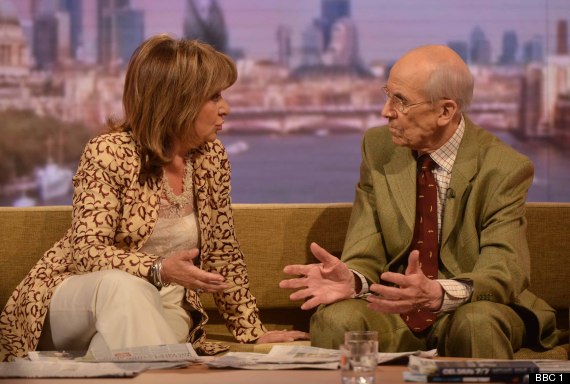 Lord Tebbit made the comments on today's Andrew Marr Show
His comment came as the Home Office announced a fresh review into what happened to a file alleging paedophile activity at Westminster which was handed to the then home secretary Leon (now Lord) Brittan by the Tory MP Geoffrey Dickens.
Appearing on BBC1's The Andrew Marr Show, Lord Tebbit said: "At that time I think most people would have thought that the establishment, the system, was to be protected and if a few things had gone wrong here and there that it was more important to protect the system than to delve too far into it.
"That view, I think, was wrong then and it is spectacularly shown to be wrong because the abuses have grown."
Asked if he thought there had been a "big political cover-up" at the time, he said: "I think there may well have been. But it was almost unconscious. It was the thing that people did at that time."
READ MORE
Labour MP Margaret Hodge, who chairs the Public Accounts Committee, said there had been a "veil of secrecy" over the establishment for far too long.
Appearing on the Sky News Murnaghan programme, she added: "Thank God it is coming out into the open. I think the really interesting thing about it is there has been a veil of secrecy over the establishment for far too long.
"Now the establishment who thought they were always protected...find actually they are subject to the same rigours of the law and that's right.
"What we really need to get right as well is how children are cared for today.
"Let's learn from the historic abuse, let's actually give victims the right to have their voice on that, but let's actually also focus on the present."