You'd be forgiven for thinking Dolly Parton is busy enough already, but now the platinum-selling singer, theme park owner and movie star could become a dog owner, after pledging to adopt a pup abandoned at Glastonbury Music Festival.
The dog - who has been named Dolly - was found by festival workers during the event clean-up, where she was cowering in a tent, surrounded by rubbish.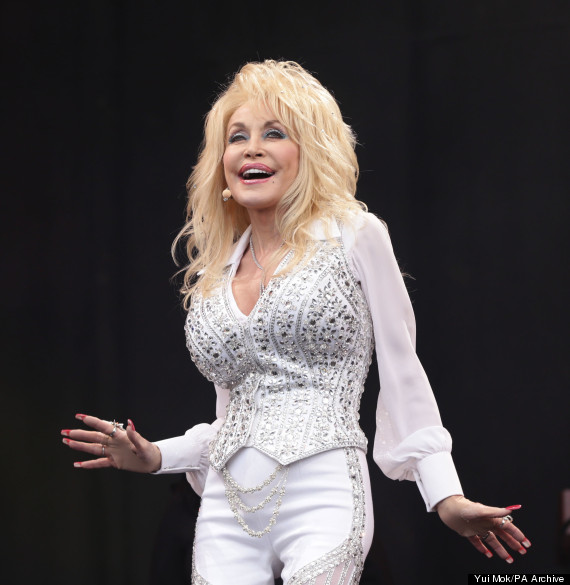 Dolly Parton performs at Glastonbury
She was then taken to the Happy Landings animal shelter where workers named her after Glasto fans' favourite live performer.
The 'Jolene' singer released a statement as soon as she heard about her namesake's struggle, announcing that she would adopt the dog if a home can't be found.
"I had my manager call the Happy Landings animal shelter to make sure the dog is being treated and cared for properly," she said.
"At this time, nobody has claimed the dog and the dog is in great hands at the shelter.
"I will take the dog home to America if nobody claims her within a reasonable amount of time."
In a message on their website, Happy Landings said Dolly the dog is a "sweet-natured older lady" who arrived with a "serious ear infection".
The shelter have received lots of phone calls and messages of support since announcing Dolly's troubles and lots of fans have also donated cash to help care for her.
Dolly's performance at Glastonbury Festival was one of the weekend's highlights. An estimated 100,000 fans saw the 'Jolene' singer's Sunday afternoon set.
Watch Dolly's speech about Dolly the Dog below...
LIKE US ON FACEBOOK | FOLLOW US ON TWITTER