This was the bizarre scene on a Montana riverbank after a train derailed, sending three Boeing 737 fuselages sliding into the water.
The 19-car freight train derailed near Fish Creek, sending its cargo into the Clark Fork River, the Missoulian reported.
According to King 5, the train was carrying six 737 fuselages, fuselage panels and a lower lobe for the 777, as well as a leading edge flight surface for the 747.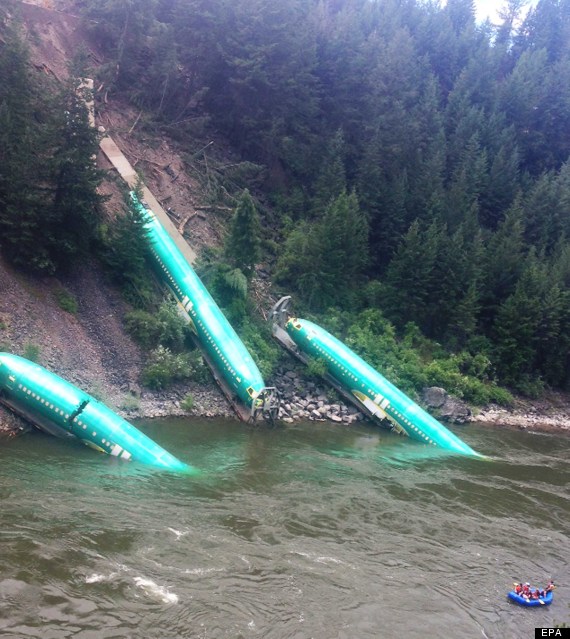 The incident occurred on Thursday afternoon in Montana
Rafter David Shearer came across the scene on Thursday.
He told The Sun: "We were rafting down the river when we rounded a corner in the river and saw the 3 Boeing 737 Fuselages in the river and another still up on the tracks."
No one was injured and the cause of the crash is being investigated.