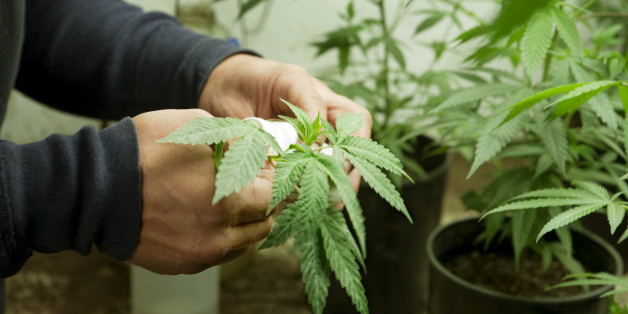 Cavan Images, LLC via Getty Images
It sounds like a stoner's paradise - a new school devoted to studying weed is to open later this year in the US, and will teach its students how to grow the drug.
Founded by Mickey Martin, a long time pot activist, according to CNN Money, The Northeastern Institute of Cannabis will be located in Natick, Massachusetts, where marijuana has recently been legalised for medical use.
Martin, author of Medical Marijuana 101, says: "This is one of the largest growth industries in America, and it's not just stoners and people who like weed anymore - it's a business.
"We're targeting your basic worker, someone who wants to go to a dispensary and apply for a job, because these places want people who are trained."
Students will be taught about medical uses of marijuana, growing techniques, cannabis safety, legalities, and how to deal with the media.
On the school's website, it states its mission is to "advance knowledge and educate students in cannabis as a plant"
"The Institute is dedicated to creating, understanding, protecting, and the sharing of information; and developing a community of educated citizens that can apply their knowledge to the reemerging cannabis environment.
"We want for every person that is a part of the Institute's learning experience to develop a passion and understanding for cannabis that will inspire them to continue the work necessary to end cannabis prohibition, and return this natural wonder back to its rightful place in our society."
More than 500 people have already expressed interest in applying, however the school will not be allowed to keep any pot on campus and students will be ineligible to apply for a loan.