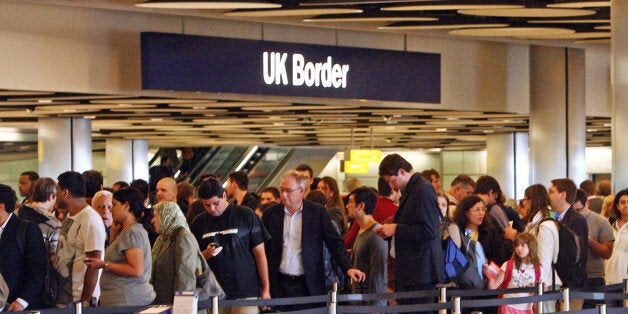 A request from the United States calling on a selection of overseas airports to implement even stricter security measures has caused confusion among UK travellers — just in time for peak holiday season.
The UK's two major transatlantic carriers British Airways and Virgin Atlantic have announced they'll foot the bill for sending on any uncharged electronic device to passengers blocked from flying.
Initially today, Virgin said that passengers deciding to fly without their uncharged devices would have to pay for the cost of sending the devices to a chosen address. But later Virgin said it had reviewed its policy and the airline had now decided that it will return devices to customers without a charge.
The two carriers are advising passengers to arrive at airports with devices fully charged as laid down by the new rules.
Here's what you need to know about the new security measures:
Make sure ALL portable electronic items are charged sufficiently so they can be switched on. This applies even when transiting from one flight to another.
What electronic items does this apply to?
There no comprehensive list as of yet, but the US Transport Security Administration singled out mobile phones, and the UK's hand luggage rules mention tablets, MP3 players, cameras and electric shavers.
Which flights and airlines are enforcing the new regulations?
All of them. Even though it was originally applied to flights to the US, it is now anyone flying from or to the UK.
Surely though passengers are more likely to face the increased checks on particular routes?
Yes, but don't risk it. UK travel organisation Abta says the DfT has advised it the "additional security measures will affect 'some routes into and out of the UK'."
But, they have not specified which routes, so customers on all international flights should be prepared."
What happens if you've forgotten to charge your device?
You could miss your flight or be forced to rebook. Abta warns: "If you are unable to demonstrate that your phone or other electronic device can be switched on, you risk having to leave the device at the airport, which may also result in you missing your flight."
While no airline will let you carry the device on board with you, BA and now Virgin will post it to your destination for you.
BA said: "Customers can ask to be rebooked on to a later service. If you wish to carry on the item as part of your hand luggage, you will need to ensure that the device can be charged ahead of your rebooked flight. Alternatively, customers can leave the device behind and hand it to a member of our customer service team. You will be asked to complete a form and the item can be collected on your return to Heathrow or forwarded to an address of your choice."
Virgin Atlantic said: "We are encouraging all customers to charge their electronic devices before leaving for the airport. We are also advising all customers to check our website www.virgin-atlantic.com for the latest news and updates".
Thomas Cook told HuffPost UK it would allow passengers who pass the rest of the security checks to board the flight if they left their drained phone behind or arranged for it to be forwarded on.
Monarch and Thomson Holidays have yet to issue statements on what British passengers can expect to have to comply with when they fly to the US.
EasyJet said it was seeking clarification from the UK Department for Transport (DfT) on the new regulations and had not, so far, issued any instructions to passengers.
American Airlines said the airline was also in full compliance with the new regulations and the carrier would pay for any mailing involved: "Customers departing from certain European airports with electronic devices that won't power on will be given the option to mail the device to their home or other location, discard the device, or be rebooked on a later flight at no charge."
Do I need to arrive at the airport even earlier?
Yes. BA said that passengers should arrive in good time at check in and also at the boarding gate, as there could be extra checks.
Is there anything I can do to speed up the airport checks?
Yes. Abta advises passengers to "switch on their electronic devices before they reach the security check areas to cut down on potential delays."
Can I charge my device at the airport?
Yes, but again, don't risk it. Abta is recommending passengers ensure all electronic devices are fully charged before departing from home and on their return journey, despite limited charging points being available: "Many airports now have charging facilities at the airport but demand for these will be intense, particularly at this time of the year"
Related