UK-funded efforts to address food shortages in poor countries are welcome but activity on the ground needs to be speeded up and better managed, a watchdog said.
The Independent Commission for Aid Impact (ICAI) said the Department for International Development's (DFID) programme - expected to cost £3.3 billion between 2013 and 2020 - was "globally recognised and effective" and had helped spur international action.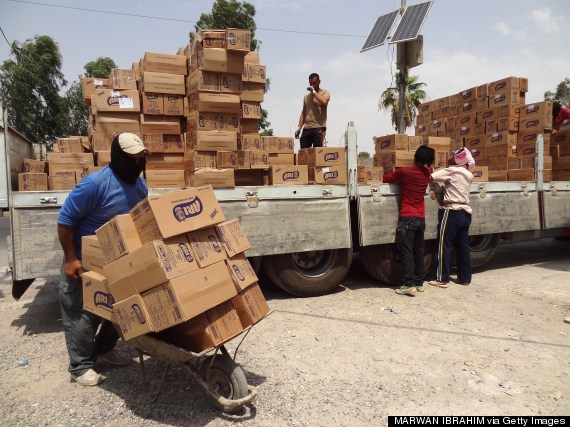 The report said the move was welcomed but warned against a switch in future to another aid "fad"
But they cautioned that "implementation at the country level has been too slow" meaning it was impossible to say for certain what practical effects it was having despite promising early signs.
Overall it gave the programme a ranking of "green amber" but only an "amber red" for delivery - signifying an area deemed to be performing "relatively poorly" against criteria for effectiveness and value for money.
Prime Minister David Cameron hosted a "hunger summit" at Downing Street during the 2012 London Olympics in an effort to spur global action on nutrition, putting the issue at the centre of UK development activity.
SEE ALSO:

Sir David Attenborough: Sending Food Aid To Africa Is 'Barmy'

Cutting Foreign Aid To Help Flood Victims Is 'Outrageous' Food Poverty Experts Say
The report said the move was welcomed but warned against a switch in future to another aid "fad".
ICAI chief commissioner Graham Ward said: "DFID's pace of delivery at the global level is good.
"At the portfolio level, DFID has scaled up investments significantly, although it could have done so more quickly, given the high priority it gives to nutrition.
"At the country level, implementation has been slow. We found that tighter project management, including a better selection of partners, is needed to improve the pace of implementation at the country level."
The report called for long-term commitments to maintaining the pace and scale of nutrition investments, action to ensure aid was tackling stunted physical and mental growth and the needs of mothers and children, measures to check impacts and greater efforts to use the private sector.