We've all been there: a delayed flight, a rumbling tummy and the subsequent filthy mood as getting to your destination on time seems but a distant pipe dream.
So put your hands together for the unnamed Frontier Airlines captain who did a very special thing indeed.
Passengers were already turning grumpy after leaving Ronald Reagan Washington National Airport on Monday nearly an hour late when stormy weather caused further delays and an unscheduled stop at Cheyenne Regional Airport to refuel.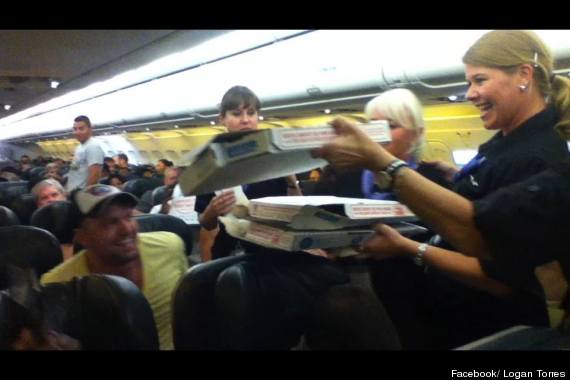 A good deed indeed! The unnamed pilot treated everyone to pizza
After another hour on the ground, Captain GoodGuy (as he shall now be known) gallantly announced he had ordered a round of pizzas for his passengers and crew.
Passenger Logan Marie Torres, who is also Miss Colorado United States Teen 2014, told KDVR: "The captain took his own initiative.
"He said 'ladies and gentlemen, Frontier Airlines is known for being one of the cheapest airlines in the US, but your captain is not cheap. I just ordered pizza for the entire plane'."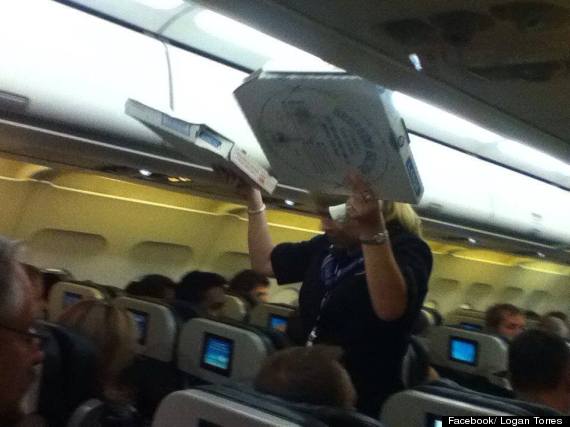 35 assorted pizzas duly turned up and were passed around the aircraft.
Cheyenne's Domino's Pizza manager Andrew Ritchie told The Associated Press he received a call from Captain GoodGuy saying he needed to feed 160 people – and fast.
Ritchie had been about to sent his employees home at 10pm when the call came in.
He said: "I put my hand over the phone and I said: 'Guys, you're coming back'.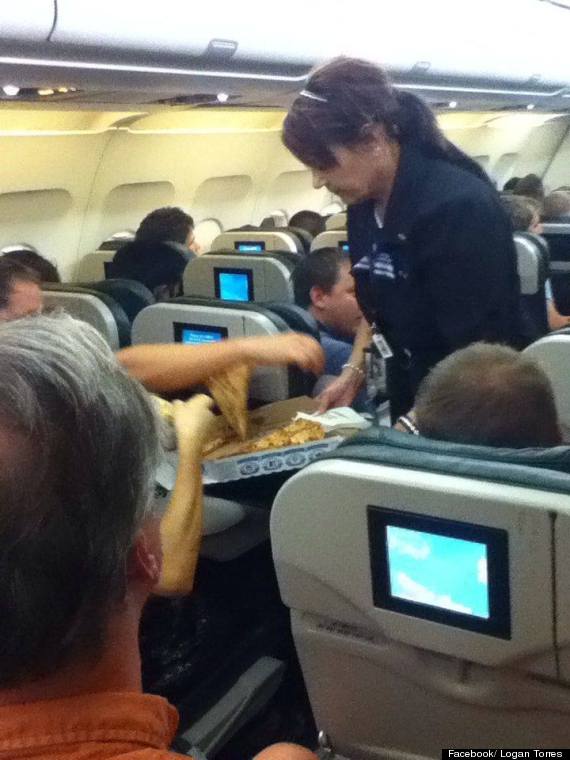 "Actually they were super excited. They had a blast. It was a challenge. It was definitely one of those 'challenge accepted' moments in time."
According to data from FlightAware, the flight arrived at Denver International Airport just after midnight – nearly five hours late.