Feast your eyes, for this could be the last you see of "hot convict" Jeremy Meeks for some time.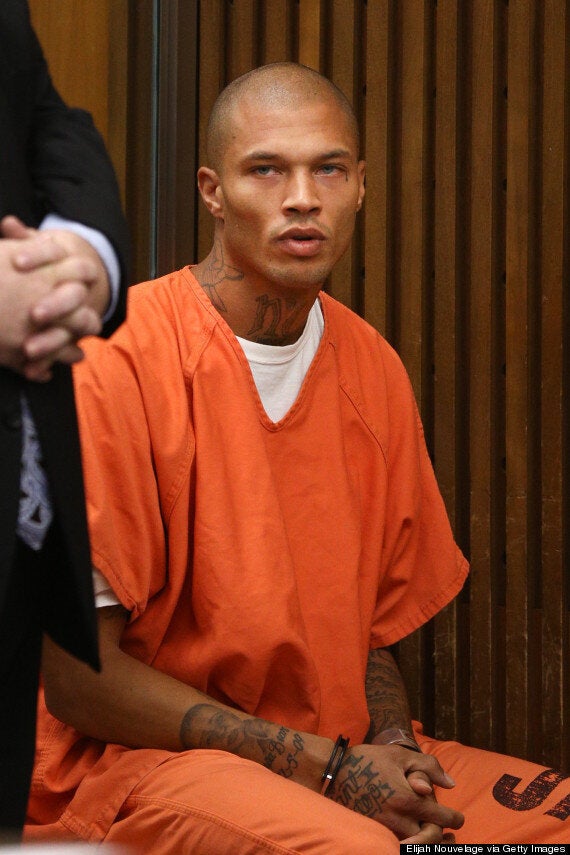 Prison chic: Jeremy Meeks in court on Tuesday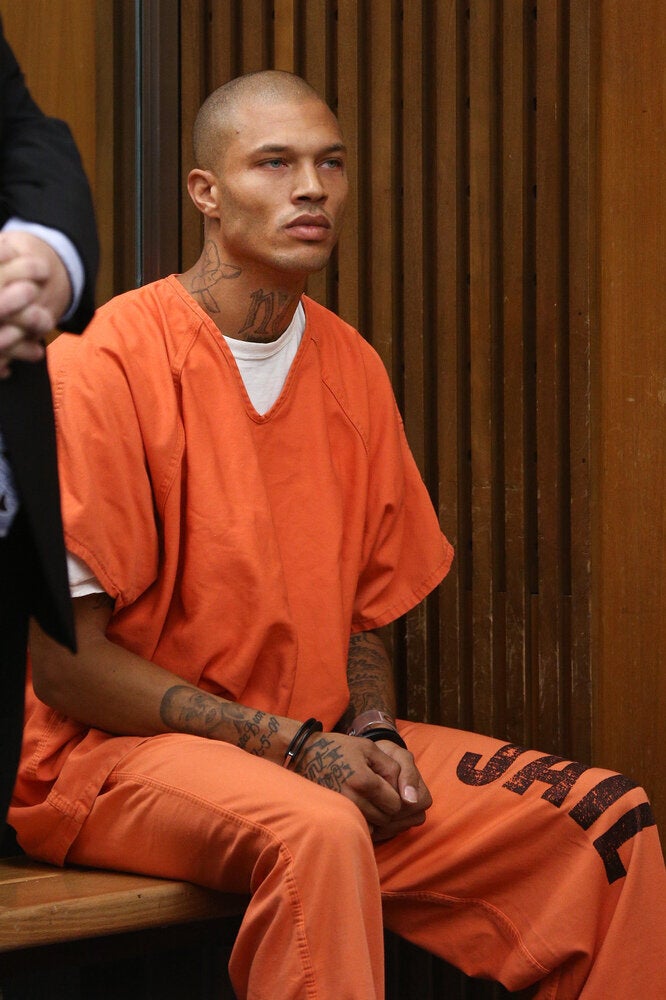 Jeremy Meeks in court
That one charge could lead to up to ten years in prison and a fine of up to $250,000, KXTV reports.
It cites San Joaquin County District Attorney spokesman Robert Himelblau as stating federal gun charges lead to longer prison sentences.
What's more, in the federal legal system, pictures and videos are not permitted.
So, this could be your lot for a while…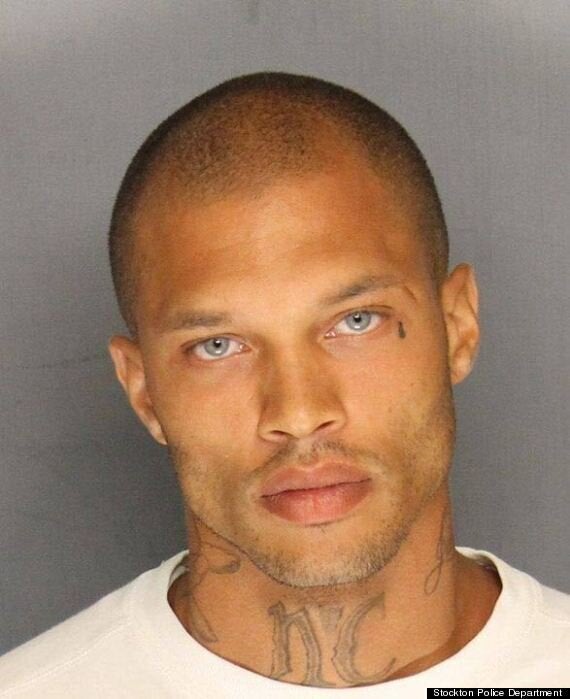 Jeremy Meeks was arrested on felony weapons charges
The father-of-two, who served nine years in prison after being convicted of grand theft and was described by Stockton police as "one of the most violent criminals in the… area", said: "I appreciate that but I really just want them to know that this is really not me, I'm not some kingpin."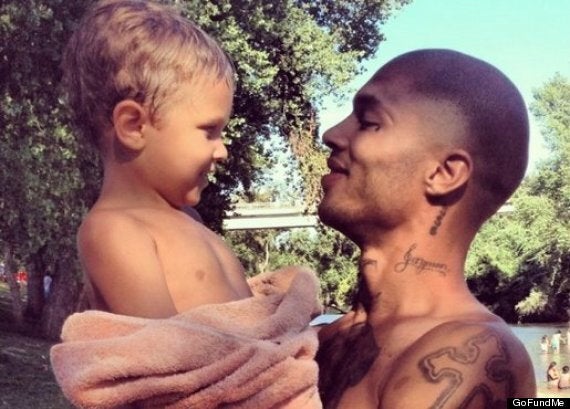 According to a fundraising website set up by someone claiming to be Meeks's mother, this is him and his son...
Meanwhile, one woman claiming to be Meeks's mother has set up a fundraising page with a goal of $25,000.
Along with several pictures of someone who certainly looks like Meeks, is the note: "Please help. My son was taken into custody on his way to work.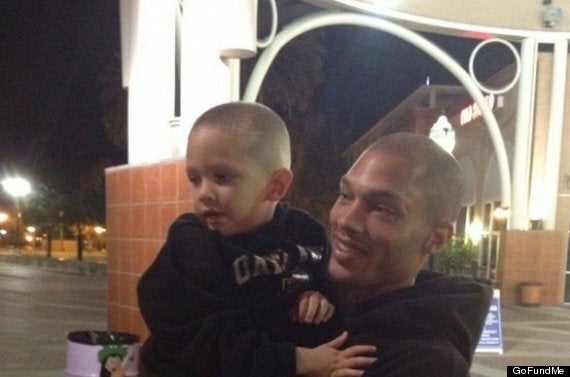 "He is a working man with a son. He is being stereotyped due to old tattoos."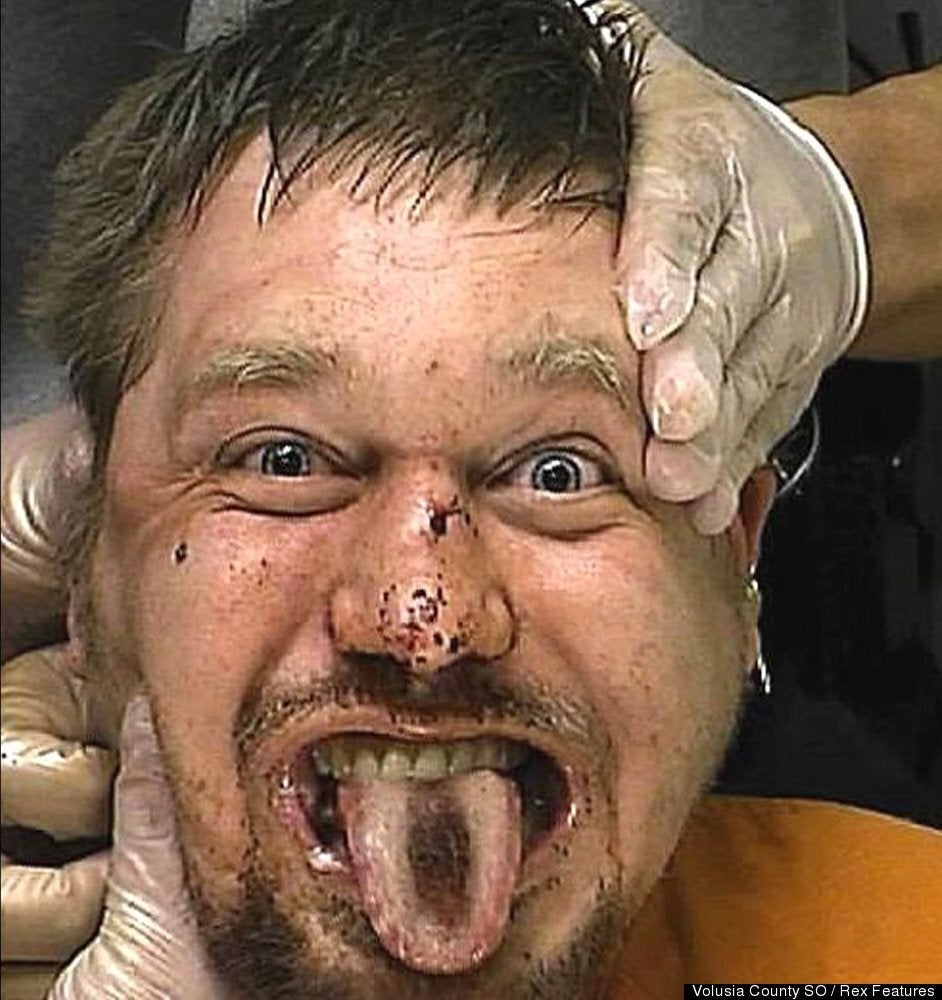 17 Funniest Mugshots