UPDATE: Hot Convict's Wife Is Not Impressed, Y'all
Jeremy Meeks, the convicted felon who stole a thousand hearts has given his first interview – from prison.
Meeks shot to a dubious fame on Wednesday after police in California posted his mug shot on Facebook to publicise a series of arrests targeting shootings and robberies in Stockton (because crime is bad, let's try to remember that people).
At time of press his mug shot had been shared almost 10,000 times and had attracted more than 60,000 'likes', as well as a rash of comments along the lines of "hottest criminal ever" and "My oh my! Undies just fell right there".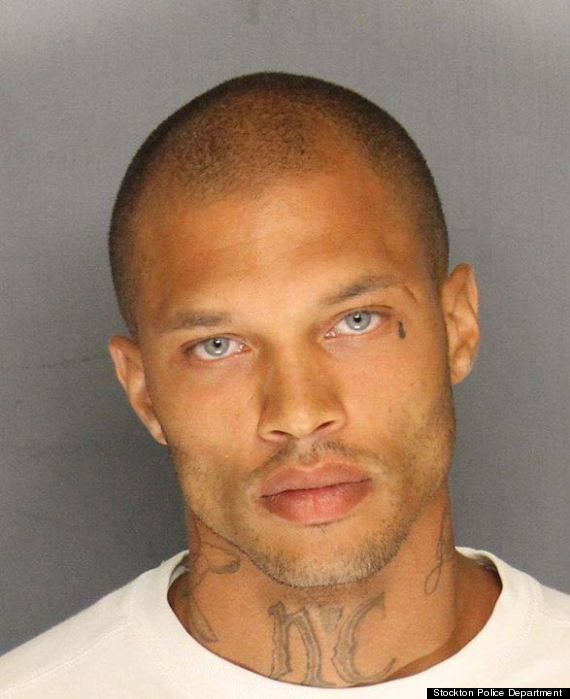 Jeremy Meeks was arrested on felony weapons charges
News of his new status as jailbird pin-up has reached the father-of-one (and he's married, sorry ladies), who spoke to a News10 ABC Net reporter from prison.
Dressed in an orange prison jumpsuit, Meeks smiled bashfully upon being told of the collective knicker-wetting his appearance had prompted, but maintained: "I appreciate that but I just really want them to know that this is really not me, I'm not some kingpin."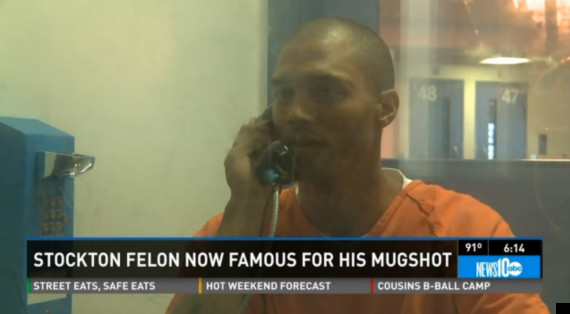 Meeks spoke to News 10 ABC from prison
Meeks, arrested for felony weapons charges and described by Stockton police officer Joseph Silva as "one of the most violent criminals in the… area", only agreed to be interviewed in order to insist he is no longer a gangster.
The 30-year-old, who served nine years in prison after being convicted of grand theft, also cast some light on the teardrop tattoo, telling the channel he'd done some things in the past he was "not proud of", but that he's now a changed man.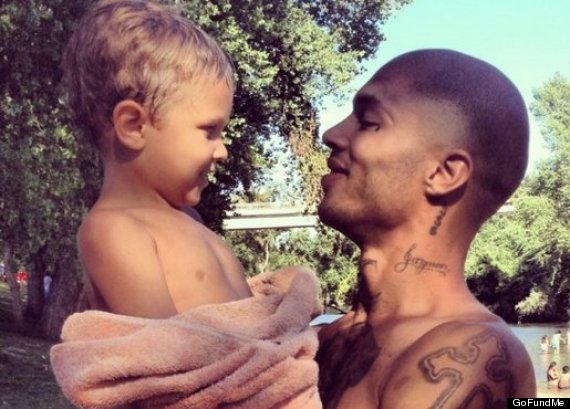 According to a fundraising website set up by someone claiming to be Meeks's mother, this is him and his son...
Meanwhile, one woman claiming to be Meeks's mother has set up a fundraising page with a goal of $25,000.
Along with several pictures of someone who certainly looks like Meeks, is the note: "Please help. My son was taken into custody on his way to work.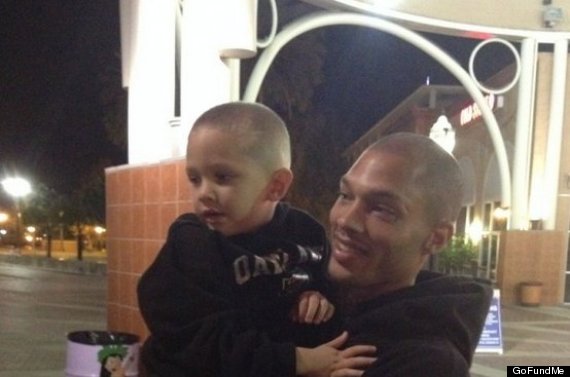 And again...
"He is a working man with a son. He is being stereotyped due to old tattoos."
The page has raised $308 so far, while Meeks bail has been set for $900,000. Hmmm.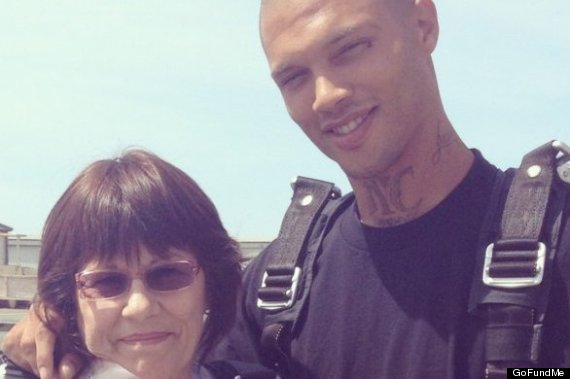 Katherine Angier claims to be Meeks's mother