The Israeli military's air assault on Gaza continued on Thursday, with hundreds of "Hamas targets" being hit. At least 16 Palestinians are reported to have been killed in the latest wave of attacks, with Israel's "Iron Dome" missile defence system intercepting militant rockets fired from within Gaza at targets across Israel.
According to IDF spokesman Peter Lerner, 230 "Hamas targets" were struck overnight, amounting to 750 strikes in three days, a bombardment that has killed at least 80 Palestinians in total. The Israeli offensive boasts strikes from jet fighters and drones, aimed, according to the IDF, at rocket factories and launchers, arms stores and the buildings of Hamas officials. On Wednesday evening, eight people were killed when an Israeli strike hit a beach café in Gaza where patrons were gathered to watch the World Cup semi-final between the Netherlands and Argentina.
Israeli ground troops remain amassed on the Gaza border in preparation for a ground invasion of Palestine. The Israeli government has warned Hamas that an end to the air assault will only come if the rocket attacks into Israel cease, with militants firing hundreds of projectiles into the Israeli heartland over the past week.
Reported by AP, Lerner said: "The ground option needs to be the last option and only if it is absolutely necessary. It is a carefully designed plan of action." Israeli Defense Minister Moshe Yaalon added: "The military's successes so far have been very significant. We will continue until they understand that this escalation is not beneficial to them and that we will not tolerate rocket fire toward our towns and citizens." According to the Israeli government, the purpose of the air assault is to significantly degrade the Gazans capacity and willingness to fire rockets into Israeli territory.
On Wednesday, Lerner said that Hamas "is going to pay for its aggression... It is literally holding us hostage with its rockets." He added that the offensive was designed to take a "substantial toll" of Hamas and that "the country is not willing for this situation to continue".
Later that day, Palestinian President Mahmoud Abbas said: "I have been in contact with the regional and international parties in the last few days, particularly Hamas leaders in Gaza, and everyone I've talked to expressed his willingness to restore the truce and stop the escalation," adding that the Israeli actions against Gaza was "orchestrated and brutal aggression".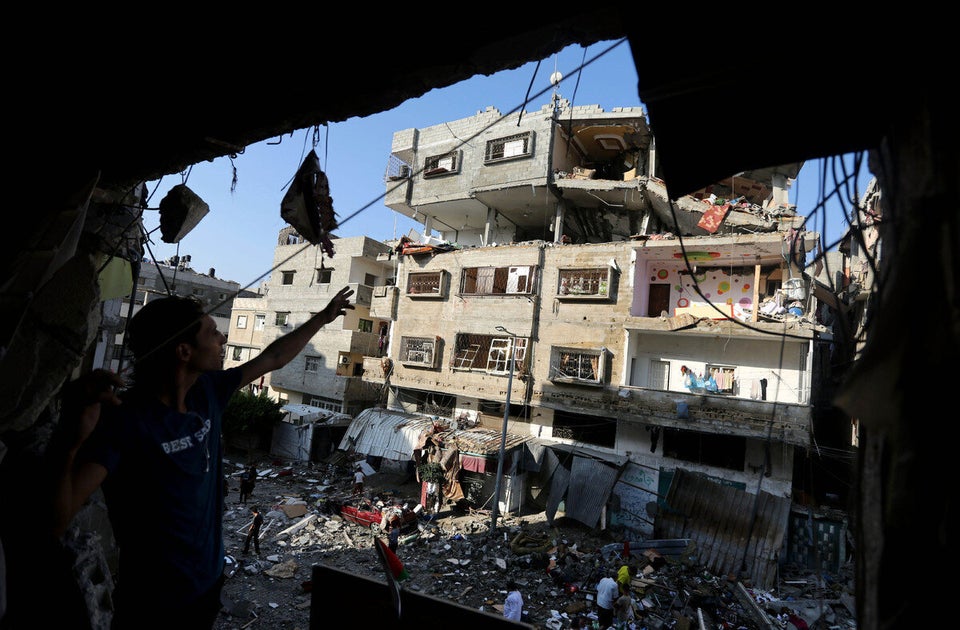 Gaza Under Attack