Confusion reigns over how new security regulations requiring smartphones and electronic devices be switched on to be allowed on the flight, will apply, after budget airlines said they would not affect to them.
The new regulations were initially only to apply to flights to the US but it was later confirmed they would be extended to all flights to and from the UK.
Passengers will be required to switch on electronic devices such as smartphones and tablets before being allowed to board with them.
BA and Virgin have both said devices that don't switch on will be forwarded to an address of the passenger's choosing and paid for by the airline - though Virgin initially said it would require the passenger to pay.
But budget airlines, which offer shorter-haul flights mainly to European destinations, have muddied the waters by saying they did not believe restrictions applied to them.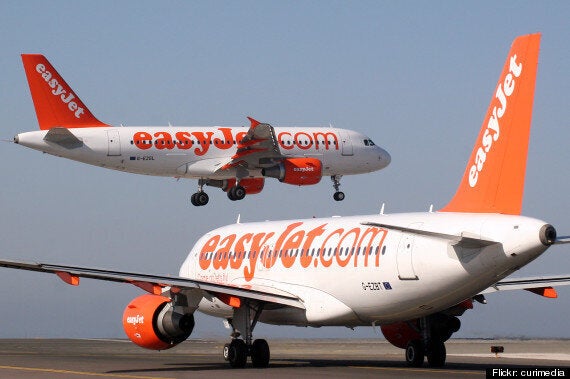 EasyJet said the restrictions had not been applied to its passengers
An easyJet spokesman told The Daily Telegraph that the company was "aware that the Department for Transport may extend some of the new security measures" but added that none had yet been applied to its passengers.
RyanAir said it "does not expect the rules will have any effect on short haul flights within Europe".
A Department for Transport (DfT) spokesman told the paper: "All we are saying is that all passengers flying in and out of the UK are advised to keep phones charged to avoid inconvenience."
Yesterday, passengers arriving in Heathrow claimed they had not had their electronic devices checked, despite reports the restrictions were already in place for all flights coming in to the UK.
Seth Ali, who flew in from Riyadh in Saudi Arabia, told the Telegraph: "no one said anything about phones being charged … it might be happening here but it's not in Riyadh".
Britick Datar, who arrived from Doha, told the paper: "They didn't even ask us to take our laptops out of our hand luggage actually. That's what usually happens, it was quite lax this time."
Travel organisation Abta says the DfT has advised it the "additional security measures will affect 'some routes into and out of the UK'.
"But, they have not specified which routes, so customers on all international flights should be prepared."
It also warned: "If you are unable to demonstrate that your phone or other electronic device can be switched on, you risk having to leave the device at the airport, which may also result in you missing your flight."
It advises passengers to "switch on their electronic devices before they reach the security check areas to cut down on potential delays."
Popular in the Community