Ever wandered around Boots, filling your basket with more make-up, body buffers and miracle creams than you can carry, in the hope that maybe just maybe looking better will somehow make you a better person?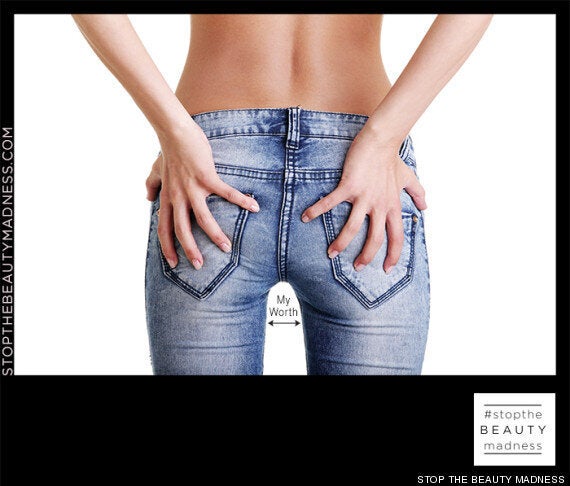 Created by Robin Rice, Stop The Beauty Madness is a series of 25 advertisements that highlight the mind-boggling lengths many women go to in order to be 'beautiful'.
Robin set up the campaign to challenge the pervasive and incorrect belief that a woman's beauty determines her value.
Speaking to HuffPost Women, she said: "My main mission is to say if women are worried about their weight and their looks to the point that they're not actually putting themselves in the world, then we're missing out on some really extraordinary individuals and some really important conversations we need to be having.
"Women need to be helping the world move in a more beautiful direction - a genuinely beautiful direction."
Stop the Beauty Madness takes a broad approach, addressing all elements of a woman's appearance from race, to age, to weight, to several at once - because let's face it, no woman is free from the wrath of the over-critical, subtly demoralising fashion magazines.
The images encourage us not only to stop criticising ourselves, but to stop slagging everyone else off in an attempt to make ourselves feel better.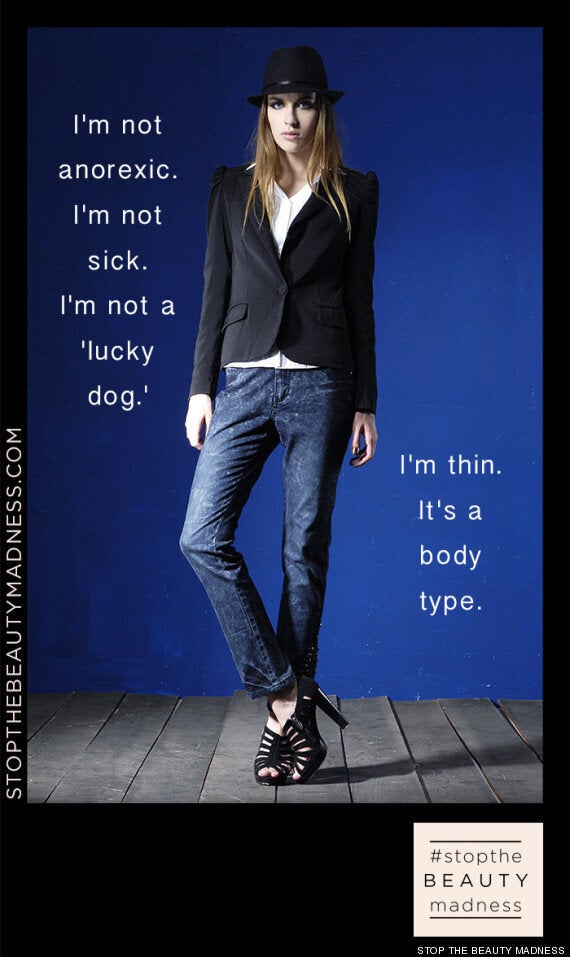 "We look at beauty magazines and fashion photographs and whether we theoretically believe in them or not, we've seen so many of them and they've been put into exactly the right light and ratio that something inside of us has said 'That's beautiful,'" Robin said.
"Whether or not we believe in it intellectually, something deeper has set in and we compare ourselves to that."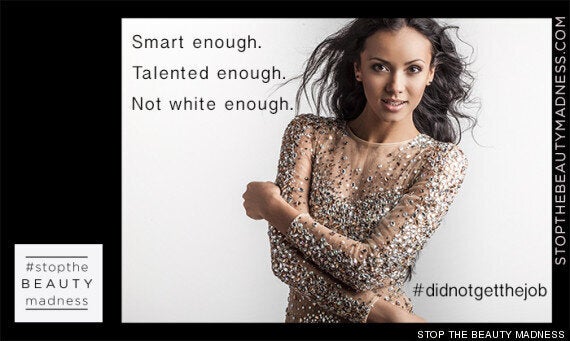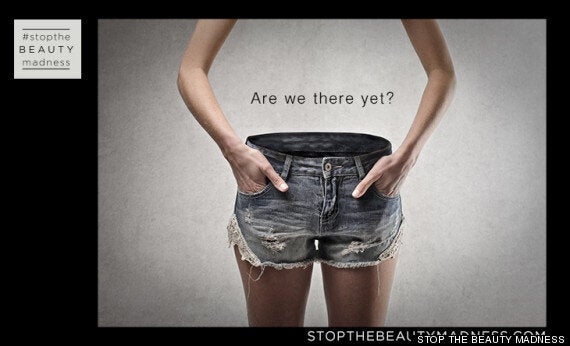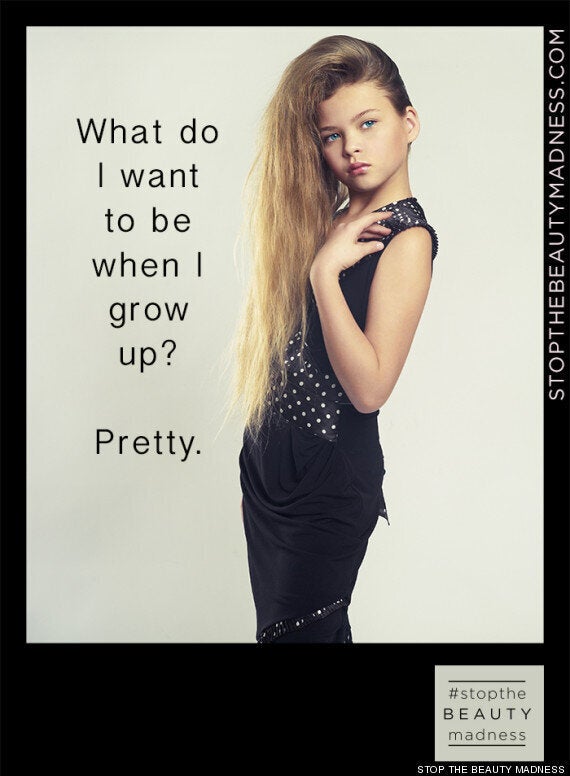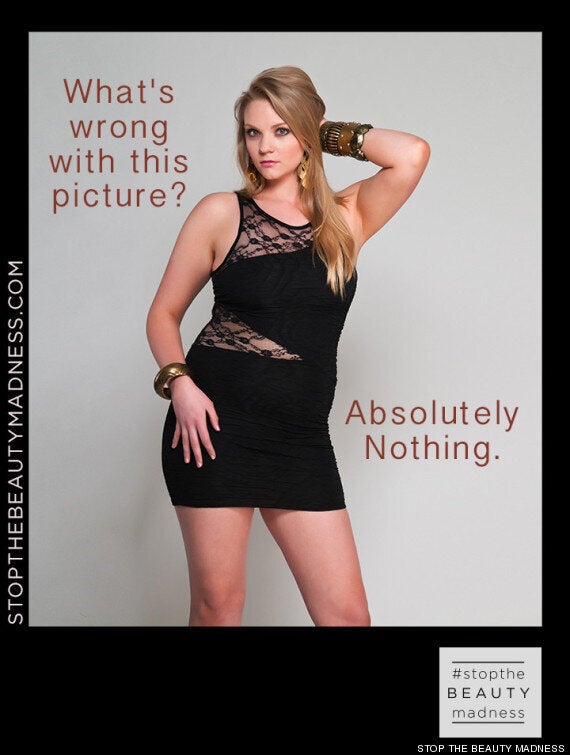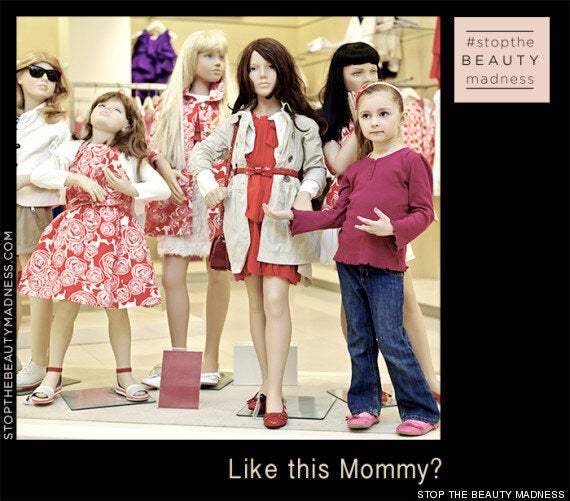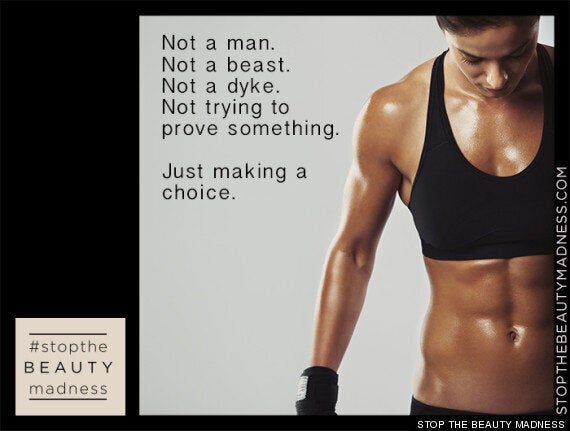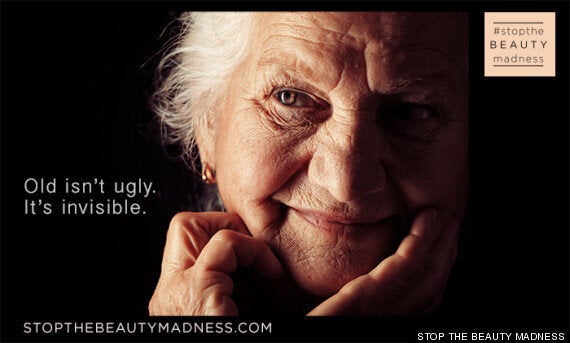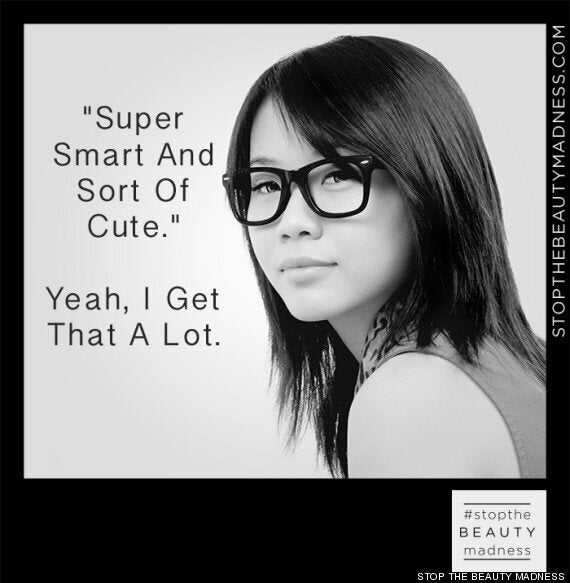 Related