A man has been stabbed during fighting between republican and loyalist factions in Northern Ireland. The victim, 28, was treated in hospital for injuries which are not believed to be life-threatening, police said. They were suffered during clashes at a normally peaceful sectarian interface in South Belfast in the early hours of this morning. The trouble happened as the city gears up for the annual 'Twelfth of July' commemorations - the most significant fixture in the Protestant loyal order marching calendar and often a time of heightened community tensions. A Police Service of Northern Ireland (PSNI) spokesman said: "At approximately 3.10am, police received a report that a man had been stabbed and that rival factions were fighting in the area."
The violence happened at the Ormeau bridge, an arterial link which separates predominantly nationalist and unionist residential areas. The police spokesman added: "Police attended the area and the two groups were separated at approximately 3.30am. Police stayed in the area for several more hours to ensure that the area remained calm." Senior officers and members of the Orange Order have expressed hopes that violence will be averted today as protests are held across the region against a restriction on a contentious Belfast parade. Up to 50 protest marches are planned this evening to display anger at the determination by the Parades Commission to prevent Orange lodge members walking along a section of the Crumlin Road that sits adjacent to the nationalist Ardoyne neighbourhood in North Belfast.
But police and Orangemen are cautiously optimistic that the day will pass off without a repeat of the serious violence that has marred previous Twelfths. While the bitter dispute over the Crumlin Road parade in north Belfast remains unresolved, considerable efforts have been undertaken to ensure community tensions that have erupted into major rioting in previous years are channelled in a peaceful manner. At the flashpoint in the unionist Woodvale area where the parade will be stopped by police from progressing to the Crumlin Road this evening, Orange leaders have pledged that protest activity will be well marshalled and participants will disperse promptly at the conclusion. A lack of effective marshalling last year was identified as one of the factors that led to violence flaring.
While the parade has been allowed to pass down the Crumlim Road early this morning, planned protests by nationalist residents groups have been called off. Yesterday a judge rejected a legal challenge against the decision to restrict the evening parade. Dismissing the bid to judicially review the Parades Commission determination, Mr Justice Weir implored both sides of the dispute to come to a local accommodation over the long-standing impasse. With the total bill for policing parades and flags disputes in Northern Ireland over the last 20 months standing at around £55 million, there is a significant financial imperative in avoiding further trouble this year.
In recent years when the parade was permitted to pass the Ardoyne, republicans engaged in serious rioting. When it was restricted last year, loyalists were responsible for the disorder. The plans for peaceful protest outlined by the Orange Order have been accompanied by a joint call from a broad range of unionist and loyalist political parties, including two with links to paramilitary groups, for the Twelfth to pass off lawfully. Grand Lodge of Ireland Grand Secretary Drew Nelson said every effort had been made to deliver a peaceful day. "I would have a message for young protestants or any protestant or unionist who feels strongly about what's happening now - if you lift a stone or a bottle on the Twelfth day you are falling into a republican trap," he said. Mr Nelson added: "I think I am a lot more hopeful than I was two weeks ago."
A senior police source has expressed "guarded optimism" about a peaceful outcome. The Police Service of Northern Ireland (PSNI) source said officers had detected "no appetite for violence" within communities. Despite hoping for the best, police have made major preparations in case things do go wrong. There will be 3,500 officers deployed across Northern Ireland, almost a third of whom will be in north Belfast. Of 58 public order units on stand-by (each comprising 25 officers), 36 will be in north Belfast tomorrow evening. Last year the PSNI operation was supported by 630 mutual aid officers travelling from forces in England, Scotland and Wales. No additional manpower has been ordered this year - though contingencies are in place to call upon the resource if needed.
A stark figure that may well deter young people from engaging in violence this year is the almost 700 people charged or reported to prosecutors in Northern Ireland last year in relation to parade and protest-related disorder. While not all cases have progressed through the criminal justice system, 561 people have been convicted to date and many have ended up in prison, with five years the stiffest term handed down. The Government has pledged to consider a demand from unionist and loyalist politicians to set up a commission of inquiry into the Crumlin Road parading dispute. The undertaking from Northern Ireland Secretary Theresa Villiers on Thursday came after pro-Union political leaders in the region warned that their co-operation in various levels of governance would be affected if such a probe was not ordered.
The call was part of the unionist and loyalist so-called "graduated" political response to the Parades Commission's decision. The Democratic Unionists and Ulster Unionists have combined over the issue with the Traditional Unionist Voice (TUV) party, the Progressive Unionist Party (PUP) and the Ulster Political Research Group (UPRG). The PUP has links to the paramilitary Ulster Volunteer Force (UVF) while the UPRG would have a similar political advisory role in respect of the outlawed Ulster Defence Association (UDA). Alliance assembly member Anna Lo said 40 people were involved in the Ormeau bridge violence.
She added: "I am shocked that this sectarian fight has taken place in South Belfast. Those who took part should be ashamed of themselves. I would appeal for calm in the area and urge people not to get involved in such behaviour. This sort of incident can do damage to community relations in the area but I hope we will not see a repeat of such activity."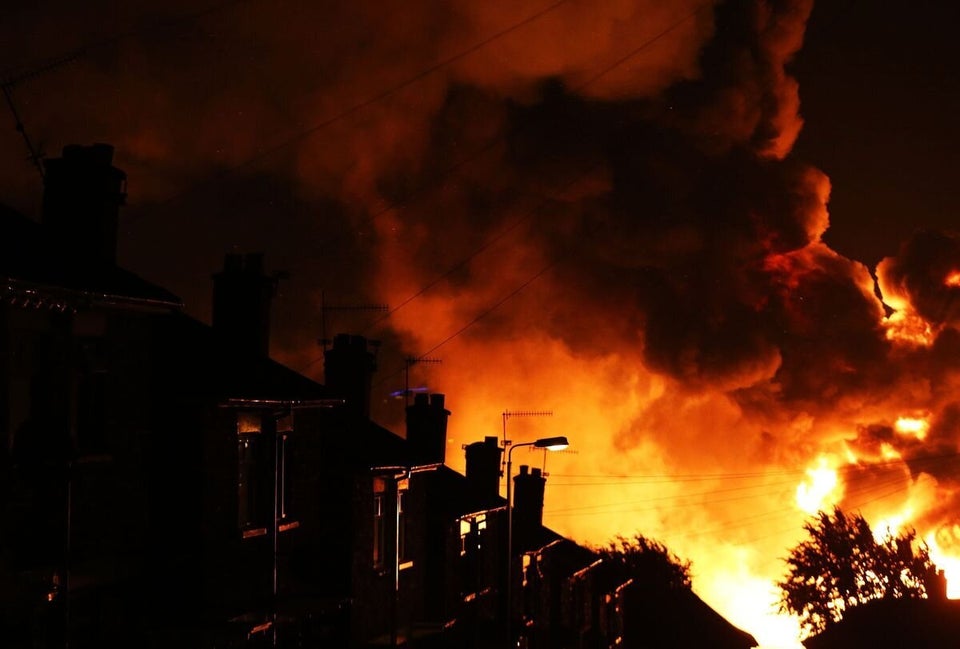 Twelfth of July
Popular in the Community