A huge investment is to be made in Britain's military to fight its "unseen enemies", including cyber attacks and terrorism.
Prime Minister David Cameron will announce the £1.1 billion package of investment in military capabilities, such as drones, at the first day of the Farnborough Air Show today.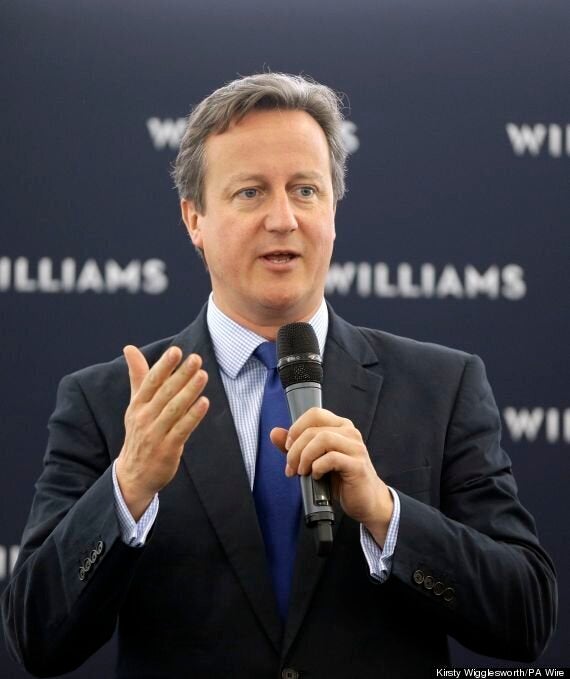 Cameron said: 'We cannot defend the realm from the white cliffs of Dover'
He wrote: "Today's investment demonstrates our approach to national security. There are those who believe we would be safer if we fundamentally retreated from the world.
"They see new warships and military investment and imagine a government bent on foreign adventurism.
"But the plain fact is that in the 21st century, you cannot defend the realm from the white cliffs of Dover. Terrorist plots hatched thousands of miles away threaten to cause harm on our streets. When fragile and lawless states fracture, migration flows can affect us right here."
The funding pot includes an extra £800 million of investment in an intelligence, surveillance, target acquisition and reconnaissance package.
It will bolster special forces' ability to deal with the threat of global terrorism and hostage taking, according to 10 Downing Street.
A further £300 million will be used for existing programmes, including unmanned aircraft and next generation radars for Typhoon combat jets.
Touring the show today, Cameron will also outline plans to set up a UK Defence Solutions Centre in Farnborough to develop new defence technology.
Cameron will say: "Having modern, technologically advanced and flexible Armed Forces to protect us and our interests is vital.
"Because of the difficult decisions we have taken to tackle the deficit we are able to make these vital investments in our defence capabilities.
"We are also taking action to sustain our thriving defence industry, as part of our long-term economic plan to back business, create jobs and secure a brighter future for hard-working people."
Later this week, there will be an announcement at at the air show of a list of eight possible locations across the UK for the first British spaceport.
Representatives from the UK Space Agency will join government ministers to reveal the potential locations for a dedicated spaceport which they hope will be ready by 2018.
As part of ambitious plans the Government aims to capture 10% of the world's space market by 2030, citing figures that the UK sector has grown by just over 7% in the past two years, making it worth £11 billion and employing 34,000 people.
The show is expected to attract more than 100,000 public visitors and about 110,000 trade visitors. There are around 1,500 exhibitors and more than 20 aircraft taking part in flying displays.
Popular in the Community