It's already got a reputation as one of Britain's most haunted pubs – and this footage is certain to further that cause.
A tourist captured a strange light flickering in a first floor window of the 763-year-old Ye Olde Man & Scythe pub in Bolton.
Pub manager Tony Dooley said: "I'm not too happy about it, that's my flat behind the window. My attitude before I became the manager nine months ago was not to believe in ghosts. I'm convinced now."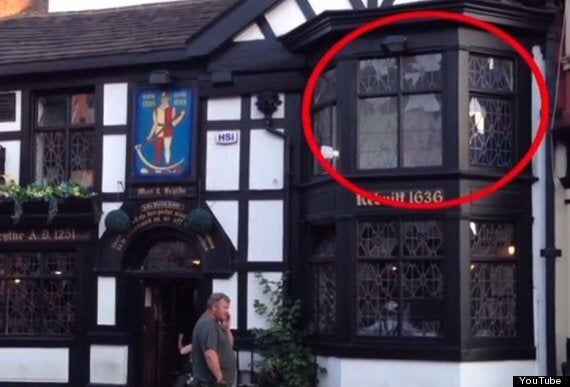 Only a few weeks ago he said he was woken by what he thought what his partner's pet dog Kallie licking his feet only to discover the animal was fast asleep.
He added: "My feet were clammy and wet, like sweaty palms only worse. I went straight to the bathroom and took a shower with the dog in the room making sure nothing else happened. It was creepy.
"My attitude is as long the ghost doesn't harm me then that's fine."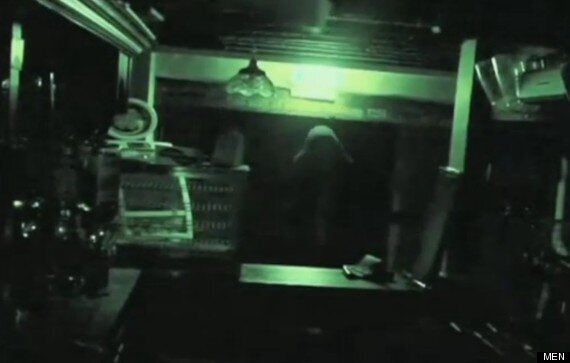 The CCTV cut out at 6.18am - just after the appearance of this shadowy figure
The pub's owner Richard Greenwood said he is now trying to get in touch with the person who shot the latest video.
Asked whether it was a stunt, he said: "I wish I'd have thought of it if that's the case."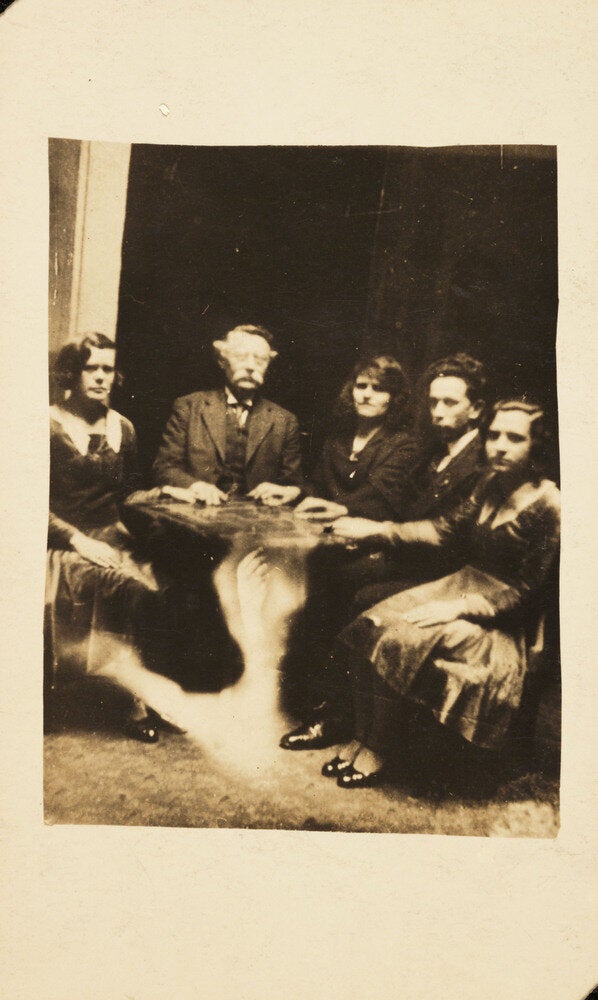 Vintage Pictures Of 'Ghosts'
Related