The dead have risen and are playing football on our pitches.
Like some sporting zombie ghoul apocalypse, long-departed souls have returned to tread the turf – as this video indubitably shows.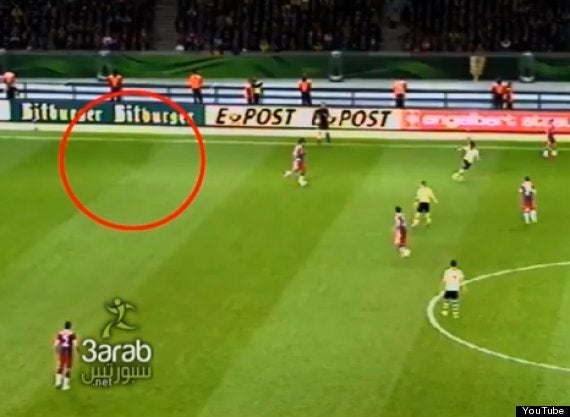 Ghost football: The next Olympic sport
A shadowy figure is seen sprinting towards the centre of the pitch – with the surrounding players seem unaware of their phantom companion.
And it's not the first time a 'ghost' has appeared in a sports stadium, oh no!
It was captured during a Fox Sports live transmission of Bolivia's The Strongest versus Defensor Sporting match in the Hernando Siles Stadium in La Paz, with the figure appearing to go unnoticed by fans it glides past them from the left to the right of the screen.
It also appears to be moving curiously fast, considered the limited room available in the cramped bleachers of the stadium.
While naysers insist that both incidents are easily dismissed as mere reflections or double exposures of players on screen, we prefer to imagine a football team of the dead.
Perhaps relaxing after a game with a rendition of Michael Jackson's Thriller.
And no one's gonna save you from the beast about to strike...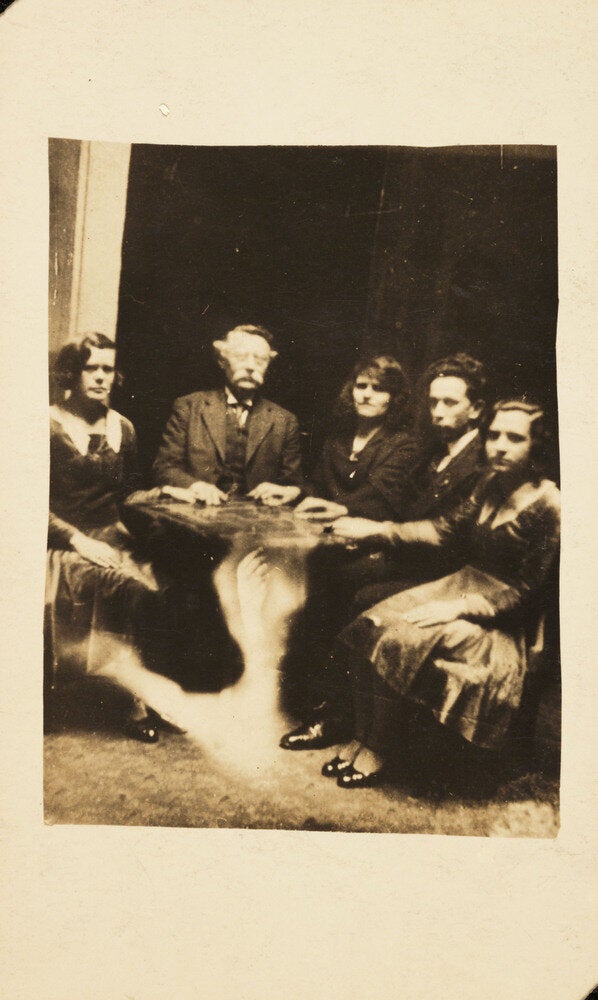 Vintage Pictures Of 'Ghosts'