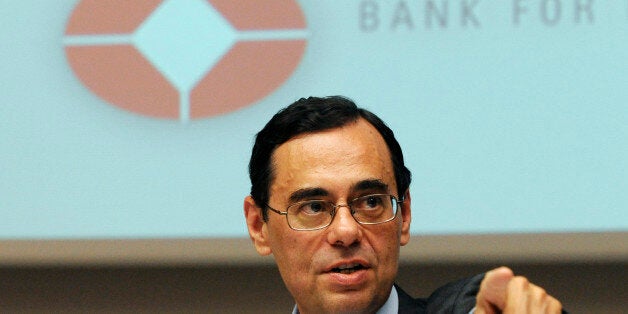 The global economy could be even more vulnerable to a financial crisis than it was back in 2007 due to the high levels of debt and markets' over-reliance on monetary stimulus, an international financial watchdog has warned.
Jaime Caruana, head of the Bank for International Settlements, argued that the investors were too focused on getting higher returns, while failing to account for the risk of monetary policy tightening as the flow of cheap credit dries up or interest rates rise.
Rising interest rates would see the cost of borrowing jump and, given the massive levels of borrowing and debt, could lead to a financial collapse.
"Markets seem to be considering only a very narrow spectrum of potential outcomes. They have become convinced that monetary conditions will remain easy for a very long time, and may be taking more assurance than central banks wish to give," he told The Telegraph.
Since the 2007 financial crisis, debt ratios in the developing economies have soared by 20% to 275% of gross domestic product, Caruana noted. Meanwhile, credit spreads have fallen as companies borrow heavily to buy back their own shares.
According to BIS, 40% of the loans are to sub-investment grade borrowers, a much higher level than in 2007. Caruana insisted that the Swiss-based watchdog was "watching this closely", adding: "If we were concerned by excessive leverage in 2007, we cannot be more relaxed today."
"It may be the case that the debt is better distributed because some highly-indebted countries have deleveraged, like the private sector in the US or Spain, and banks are better capitalized. But there is also now more sensitivity to interest rate movements."
"Overall, it is hard to avoid the sense of a puzzling disconnect between the markets' buoyancy and underlying economic developments globally," Caruana said.
However, he argued that the disconnect could persist for some time, explaining: "As Keynes said, markets can stay irrational longer than you can stay solvent".
Popular in the Community