It was, ironically, a bit of a gamble. An anti-gambling poster campaign and TV advert saw a young boy called Andy telling his horrified friends that his dad had bet all of the family's savings on Germany winning the world cup.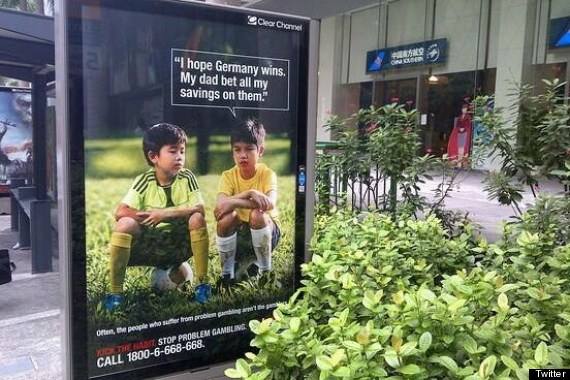 Andy and his dad are now rich
No now, after Germany's thrilling 1-0 overtime win over Argentina, Andy and his dad are now rich beyond their wildest dreams.
NCPG commissions new ad: Andy's friends kill, consume his dad for his predictive powers.

"Even when you win... You lose."

Fade to black.

— Fake Straits Times (@FakeSTcom) July 13, 2014
What cha gonna do when you need tips for a weekend football game or lottery? Call NCPG- National Champions on Predicting Gambling!

— U DUN CHIBAI. (@Daycare_Ojisan) July 14, 2014
Singapore's National Council on Problem Gambling has been lampooned across the world, even by the US's Jimmy Fallon show, for its unintentional reminder to gamblers on how a big bet can pay off.
"Quick, Andy, tell us which team your dad is betting on next!" Sinagporean blogger Lee Kin Mun wrote on his Mr Brown blog.
The NCPG was not to be dissuaded, however, and released a new advert within minutes of Germany's 1-0 win over Argentina in extra time.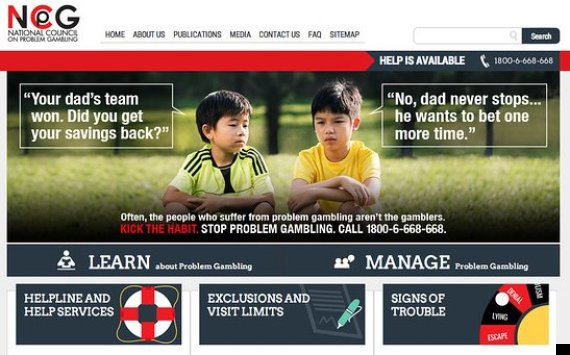 The re-jigged advert
"Your dad's team won. Did you get your savings back?" Andy's friend asks in the new ad. "No, dad never stops," Andy says to his friend. "He wants to bet one more time."