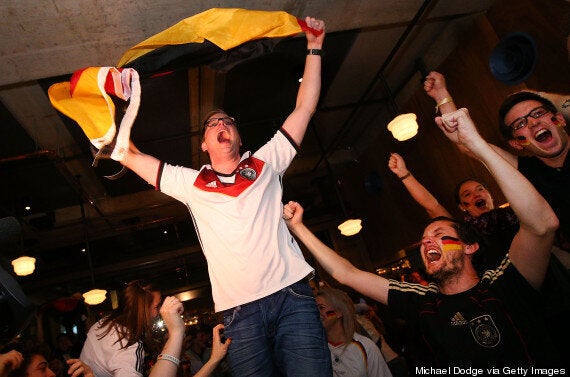 A fourth World Cup title wasn't enough for Germany, as they helped to set a host of social media records during their 1-0 victory over Argentina in the World Cup final.
Unsurprisingly, match-winner Mario Gotze was the most talked about player.
The tweets per minute record beat the previous best by over 30,000, which was set during Germany's semi final win over Brazil, when the hosts were beaten 7-1.
Facebook too confirmed that several records had been broken, with the social media giant recording over 280 million interactions during the final, breaking the previous record set during Super Bowl XLVII in 2013, making it the biggest sporting event in the site's history.
More than 88 million people were using Facebook to talk about the final, including more than five million in Germany and seven million in Argentina.
The American love affair with "soccer" continued as Facebook revealed the US was the most active country during the final, with 10 million users posting about the final during the game.
The country came ahead of host Brazil, finalists Germany and Argentina and Indonesia.
It wasn't just supporters who took to the web to discuss the game. The triumphant German players were quick to post messages and photos to Facebook and Twitter, with one photo from striker Lukas Poldolski - a selfie with Chancellor Angela Merkel, receiving over 80,000 retweets.
Brazilian wonderkid Neymar may have bowed out of the competition early due to injury, but he was by some distance the most discussed player on social media during the tournament.
The Barcelona striker's personal Facebook account gained more than 15 million new Likes since the World Cup began, and a photo of him with captain Thiago Silva was the most liked image of the tournament.
Wayne Rooney saw his own page grow by two million despite a disappointing tournament, while the official England team page grew by 500,00.
The next World Cup is in Russia in 2018.