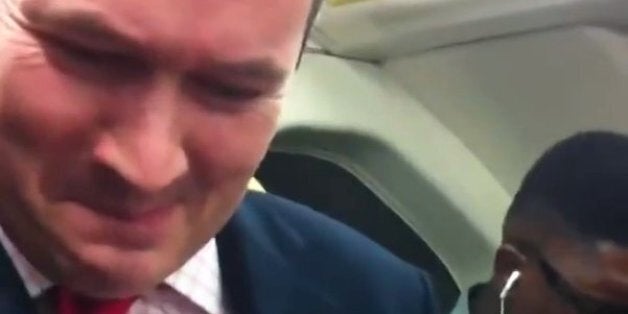 It's a rare occurrence on London's lonely and introverted underground, but a carriage crammed full of commuters have been captured sharing a grin on the tube.
A YouTube video has gone viral after a man gave a carriage full of commuters an impromptu - and very emotional - performance of Drake and Rihanna's 'Take Care'.
The video is made even better by the red-tie wearing man filmed trying really hard not to laugh/cry.
The singer, wearing headphones and sunglasses, gets so caught up in the song he seems unaware that his fellow passengers are also enjoying his wobbly rendition.
The latest underground performance follows a 60-something gentleman who led a Southeastern train carriage - travelling from London to Ashford, Kent - in an epic singalong.
The squeaky gate reliably squeaks a "Woo Hoo!" each time it is opened, just like Damon Albarn sings it in the rock classic.
Popular in the Community