Paying out copious amounts of cash to look like your favourite celebrity seems to be all the rage - first there was the woman who splashed the cash to look like Jennifer Lawrence, then there was the lady who wore a teeny corset for months in the hope of securing the perfect Jessica Rabbit figure.
The latest celeb-face-chasing person making headlines is Claire Leeson - she's spent £20,000 on surgery and beauty treatments to look like her idol, Kim Kardashian.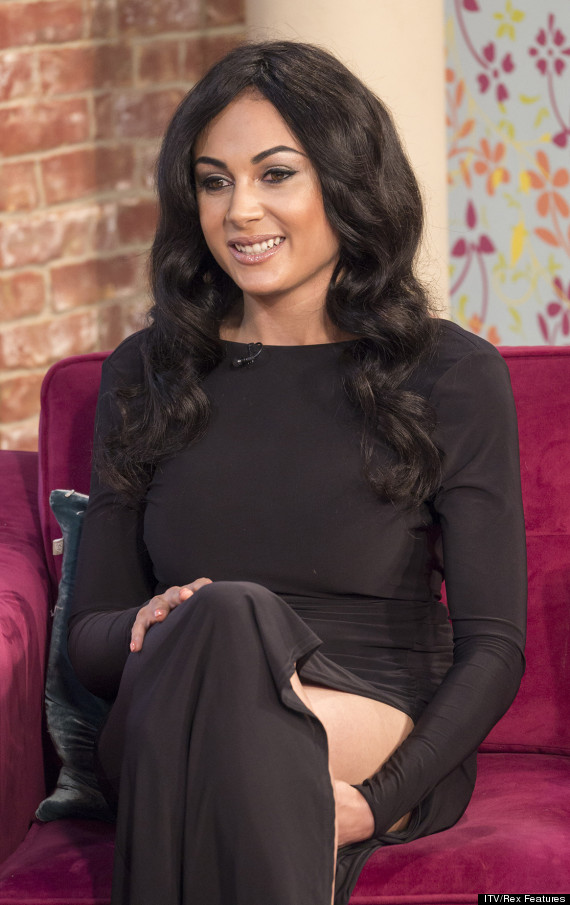 Claire, 24, has paid out for teeth whitening, a boob job, bum padding, hair extensions, spray tans, a new wardrobe and luxury make-up in her quest to look like the Keeping Up With The Kardashians reality star. We wonder what the real Kim Kardashian would think...?
During an interview on ITV's This Morning on Monday, Claire admitted she's had to turn to credit cards to fund her expensive obsession.
But she said the money spent has been worth every penny to her.
"When I get my Kimmy on I feel like I'm unstoppable and untouchable and I feel like no one can stop me and I can make something of myself.
"I feel strong… and I feel that I have built enough confidence to love myself a little bit more," she said.
SEE ALSO:

10 Celebrity Body Image Quotes To Inspire Your Self-Esteem (PHOTOS)

The Perfect Female Celebrity Body Will Scare the Bejeezus Out of You