Anne Hathaway and Kristen Stewart have ditched red carpet glamour for their latest project, which sees them dress up as blokes in Jenny Lewis's new music video.
Anne and Kristen first appear as rockstars in the 'Just One Of The Guys' vid, wearing slick white suits and lip-syncing along, however when the chorus kicks in things change dramatically.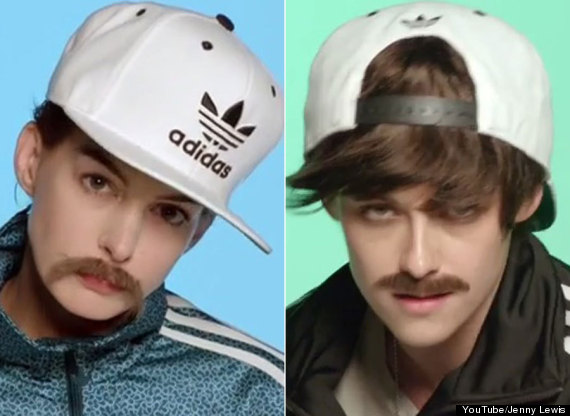 Anne and Kristen in drag
The Hollywood stars don some questionable tracksuits and caps in the clip, and complete the look with stick-on facial hair.
Anne also shows off some beyond awful interesting break-dancing moves.
Let's just say Diversity have nothing to worry about. There's definitely no competition here.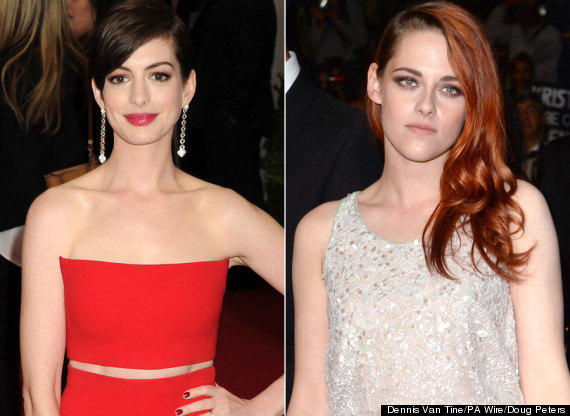 Anne and Kristen as we're more used to seeing them
This isn't the first time the 'Les Miserables' star has shown her funny side. Back in April, she appeared in a Jimmy Fallon sketch where she belted out Broadway-style covers of hip-hop songs.
However, Kristen isn't exactly known for showing her silly side and was recently reported to be waging a war on Joan Rivers due to comments made in the comedian's memoir.
Watch the full 'Just One Of The Guys' video below…
LIKE US ON FACEBOOK | FOLLOW US ON TWITTER