A charity founded by a former chancellor that voices scepticism in the climate change debate has been forced to re-brand and re-organise after complaints it was pushing a political agenda beyond its "educational" remit.
Nigel Lawson's Global Warming Policy Foundation (GWPF) has cast a highly critical view over some of the methods used to fight climate change, particularly renewable energy.
Lawson, 82, and GWPF director Benny Peiser, were among the most quoted climate chance sceptics after it was first launched, appearing in the media more than 80 times between them in a four-month period.
The Charity Commission found GWPF "lacked balance and promoted a particular line of opinion" after complaints from green campaigners.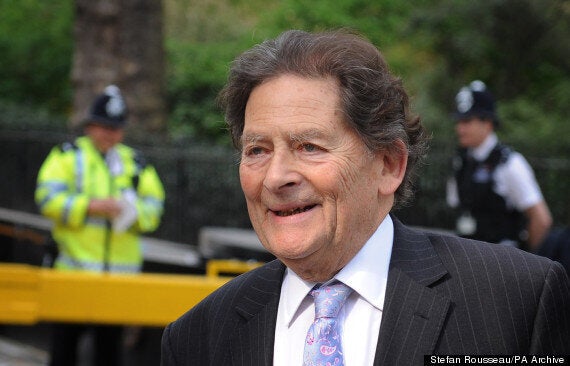 The Today Programme has previously been criticised for having GWPF founder Nigel Lawson commentate on climate change
"We concluded that some of the activities breached what is expected of an educational charity, namely that the material lacked balance and promoted a particular line of opinion," a commission spokesman told The Huffington Post UK.
The regulator has told the GWPF it must form a separate organisation for its political campaigning.
The GWPF has said it will split into two arms - an arm that will retain its charitable status, focusing on its research output, and a separately funded political arm that will focus on campaigning.
Lawson, who founded GWPF in 2009, sparked controversy with an appearance on the Today Programme, after which the BBC was accused of giving "undue prominence" to his views.
He called the BBC "Stalinist" for upholding the complaints and even apologising, he said, to the complainants for his appearance, in which he cast doubt over whether extreme weather could be linked to climate change, as floods engulfed parts of south west England.
In a Daily Mail editorial condemning the BBC, Lawson said GWPF was "advised by a number of eminent scientists".
But not all climate scientists are thrilled by its efforts.
"What I don't like about the Global Warming Policy Foundation is that they try to use uncertainty in science to destabilise the policy debate," Prof Piers Forster told the BBC.
"They also criticise our scientific integrity."
But the Leeds University academic also said the GWPF's contribution to the debate "focused our attention" and "made our science more honest".
Dr Peiser, GWPF's director, told HuffPost UK: "I heard what (Prof Forster) said and I think, coming from him, it was a fair comment, but I would not say we destabilise the debate. I think we contribute a sceptical voice to the debate."
He said the Charity Commission took issue with the material on its website, which tends to reproduce articles questioning the practicality and costs of green energy, rather than the research reports it produces.
He said the new two arms of GWPF would share an office and some support staff but otherwise be separate bodies.
Separating into two arms for research and campaigning is the same model used by charities such as Amnesty International and Greenpeace, he added.
Related