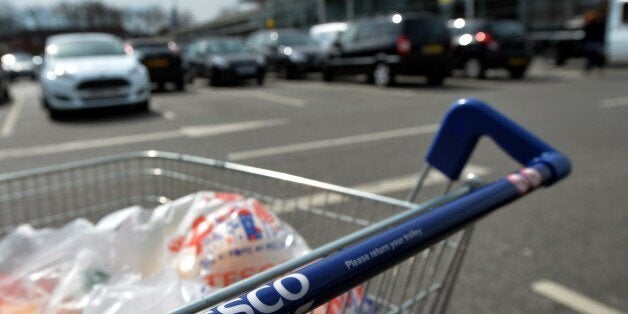 Supermarket giant Tesco has rushed to apologise after a Muslim worker refused to serve a customer seeking to buy ham and wine saying he was fasting for Ramadan.
Shopper Julie Cottle complained after the Tesco cashier at a manned till at the supermarket's Express branch in Neasden Lane asked her to use the self-service checkout.
Cottle told the Brent and Kilburn Times: "He pointed at the ham and wine in my basket and said 'I can't serve you that because I'm fasting'".
"When I told him he should be serving customers not turning them away he still refused telling me to go to the self-service. I was furious."
Followers of Islam, who are forbidden from consuming alcohol and pork, fast between dawn and sunset during Ramadan, which falls in the ninth month of the Islamic calendar.
Cottle went on to complain to the Tesco branch manager, who backed the staff member and asked her to use the self-checkout.
"I'm disgusted. If he is refusing to do his job he shouldn't be there," Cottle, a mother-of-three, said.
After calling customer services, Cottle said that she hoped the staff member faced disciplinary action, adding: "If he can't serve food he shouldn't be working in a supermarket."
A spokesman for Tesco said: "We're here to serve our customers the products they choose to buy. We don't have a specific policy and take a pragmatic approach if a colleague raises concerns about a job they have been asked to do.
"We apologise to our customer for any inconvenience on this occasion."
The supermarket told the Huffington Post UK that managers would be "speaking" to the staff member concerned, but insisted that he would not be fired.
A spokesperson for the Muslim Association of Britain told the HuffPost UK that fasting in Ramadan "does not prevent a person serving alcohol or wine".
"If someone is happy to serve alcohol or wine outside Ramadan, it makes no difference in the holy month," the spokesperson added.
"However, some Muslims are not happy to serve these products; and should speak to managers to find the best role suited for them to avoid dealing with alcohol."