As fully-grown feminists we regularly find ourselves championing Elsa from Frozen's fearless determination and independence from men, but as little girls - though we're loathe to admit it - we looked up to the slightly more naff Disney Princesses.
These beautiful beings - Ariel, Snow White, Cinderella - who relied on men to free them from towers or fight evil witches, were the apple of our naive little eyes.
Forgive us then for shamelessly coo-ing over these pictures of Disney Princesses re-imagined as real-life women, created by talented artist and blogger Jirka Vaatainen.
The artist used Photoshop and digital painting to start the project on his WordPress site 'Jirka's blog'.
"I decided to entertain myself by Photoshopping together a 'real-life' version of my favourite Disney villain, Ursula," wrote Väätäinen on his blog.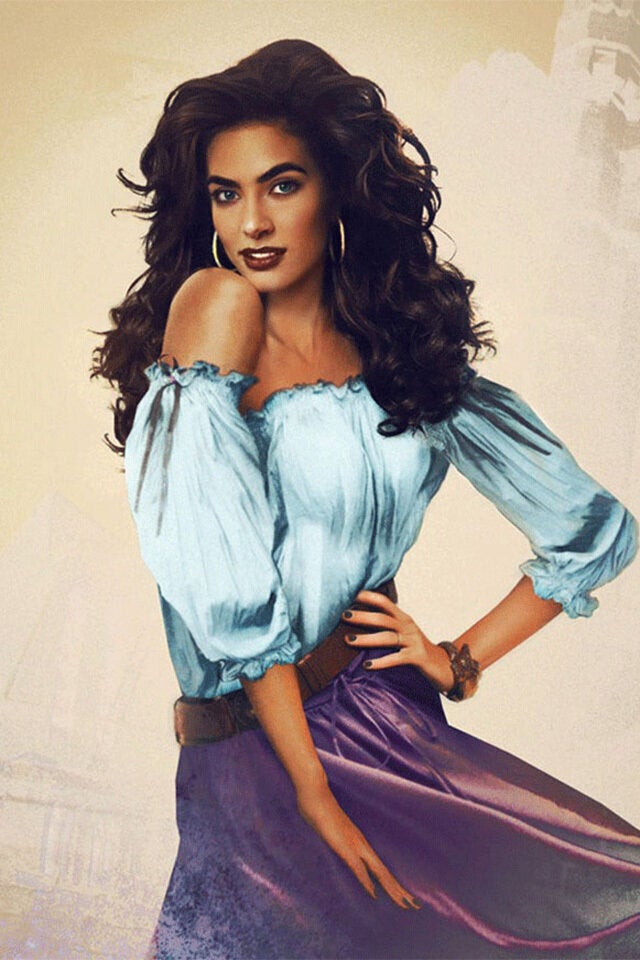 Disney Princesses As Real Life Women
This isn't the first time Disney Princesses have been re-imagined.
Artist Saint Hoax recently found out that one of her closest friends was raped by her father at age 7, so she made these disturbing posters. Appropriately titled the "Princest Diaries," the purpose of the series is to encourage victims to report their attackers.
"Have you ever seen a disabled protagonist in a Disney movie?," artist Alexsandro Palombo asks on his blog, before swiftly answering his own question: "You sure don't because disability doesn't match Disney's standards!"
Let us know what you think of the projects in the comments below.
Related