Who you gonna call? Lego Ghostbusters!
Fans demanded it, Lego agreed, and now it's here, it exists, and it's beautiful. The 'Ecto 1' Ghostbusters car (plus the four Ghostbusters themselves) is now available in Lego form, for sale from all good Lego-branded retailers for the sum of £44.99.
If you've seen the promo pics then you're probably already sold -- if you're a fan of the movie. But what's it actually like in person?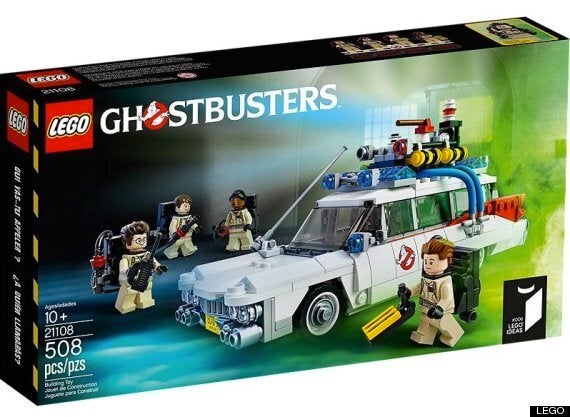 Well, in most respects it matches the awesome standard of its fellow 80s nostalgia pill, the Back to the Future Delorean. It comes in a really nicely designed box with a full instructions book, including quotes from the movie, a long introductory essay and other neat details designed to keep adult fans happy.
The 508-piece kit is quite easy to build -- easier than the Delorean -- but it comes together nicely and leaves some of the really fiddly stuff on the roof until the end. Kids shouldn't have too much trouble - it takes about an hour to make at the outside.
When it's done, the car is very impressive. It feels very solid and weighty, with few visible studs and lots of great little details (see below). It definitely captures the feel of the original car, and it's just a shame that the inside is relatively sparse and short on details. The minifigs are of course excellent - only Bill Murray's character Peter Venkman's likeness is a bit lacking in character. There's also an included presentation stand, and the decision to go with printed decals not stickers was a good one.
Overall it's a really lovely kit, looks great on a mantlepiece and while it's pricey (it's Lego) it's worth the money for a dedicated fan. (Or real-life ghostbuster). Check out our favourite details below.
Popular in the Community