For every generation of kids, there's a trend that appears and out nowhere and takes over the playground - yours may have been yo-yos, scooby-dos or Pokemon cards, but at the moment, it's loom bands that are all the rage - bracelets made from colourful elastic bands woven together.
One woman chose to take the loom band trend a step further and make a dress from the stretchy material - and she's made a lot of money from her creation.
Helen Smith from North Wales, has sold the dress her friend Kathryn Burnand made from 20,000 loom bands for an unbelievable £170,100 on eBay.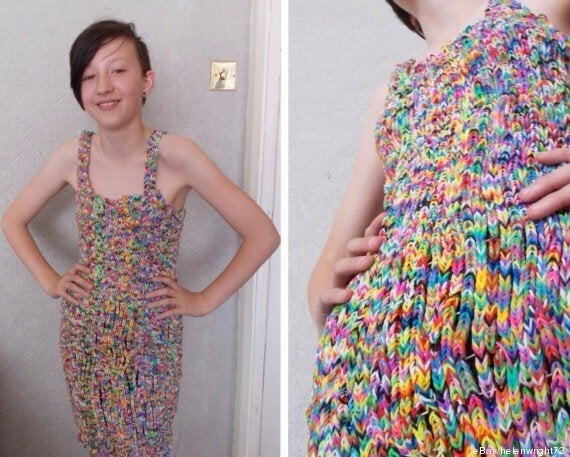 The dress took Kathryn three and a half weeks and a total of 45 hours to make. The rubber bands used cost the designer just £45.
Helen agreed to help Kathryn (who doesn't have a computer) sell the frock online. In the eBay advert the creation was modelled by Helen's 12-year-old daughter, Sian.
The pair have already agreed to split the money evenly, and can't quite believe the sum the dress has made.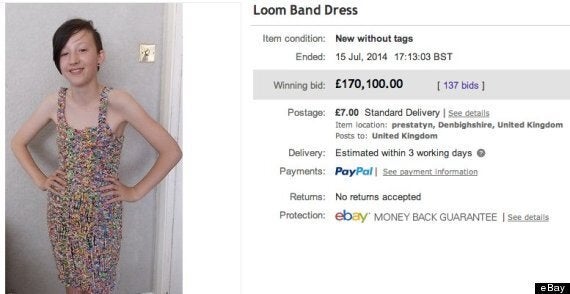 "We're not a rich family. I'm not complaining with what I have at all, but this could be a great change in fortunes for us. These things never happen to people like us," said Kathryn.
Helen and Kathryn are now waiting to receive payment from the winning bidder and are hopeful it was a credible bid, but aware they may never see the money.
"We're trying to be realistic," Helen told the Daily Post. "We both rely on benefits to live but we get by."