The notion of ethical fashion has been gaining more and more ground recently, particularly since the Rana Plaza disaster in Bangladesh last year. Yet Primark hit the news again yesterday with claims that a cry for help was stitched into the label of a £10 dress. The dressmaker claimed they were forced to work exhausting hours to keep up with our demand for cheap fashion.
I wanted to challenge these views that shopping ethically equates with expensive . I've been shopping ethically on a budget for some time now, and like to think that I know a thing or two about looking good on a shoestring. I've got some great tips on how you can shop ethically on a Primark budget, and still retain your sense of style.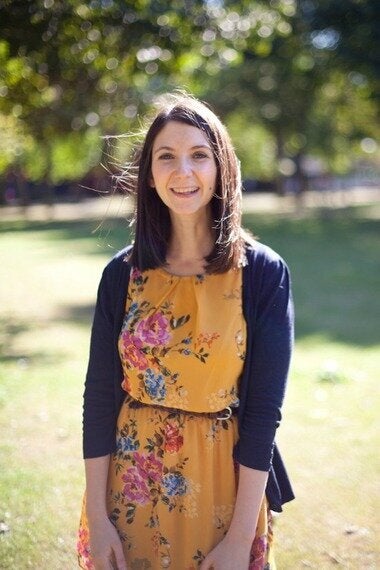 An eBay outfit that cost less than £6
Before buying anything new sort through your wardrobe. Donate any items of clothing you don't wear to charity. Once you've had a sort through, look at the items you have left, and ask yourself if there anything that you really need? If so, make a list and stick to it. At this stage it's also a good idea to set a budget. When shopping, particularly secondhand, it is easy to get caught up - a £5 top here, a £3 dress there, a £15 coat there - it all starts to adds up. Setting a firm budget at the outset will keep you in control.
The most ethical way to shop for the items you really need is to shop secondhand. There are quite a few ways that you can shop secondhand:
eBay is a second hand clothing goldmine (some of the time!). I've found so much good stuff on there (and at the same time a load of rubbish), so I've put together my tips for shopping on eBay to help you navigate it's murky waters.
Asos Marketplace is another good option for buying pre-loved items. It can be a bit overwhelming, but I find browsing by category and setting my maximum price on the slider makes it a bit easier to deal with.
Charity and vintage shops are always an excellent port of call, and I've put together some charity shop shopping tips to help you out. If you don't have the time or inclination to mooch round charity shops in the hope of striking gold Oxfam sell second hand clothes, shoes and accessories online at good prices.
There are some fantastic vintage shops all over the UK, however if you don't have one near you then are several online options include Asos again, which has 225 vintage shops operating in it's vintage marketplace, 199 of which are UK based. Beyond Retro also have a good fairly affordable selection on their website. Etsy is another veritable gold mine for vintage clothing. The majority of it is US based, however you can filter your search to only show UK items to avoid getting stung on postage fees and import duties.
Another option is wardrobe swapping - check the internet to see if there are any wardrobe swapping events near you. If not, then set one up with your friends, or online you could try Swap Style or Swishing.co.uk.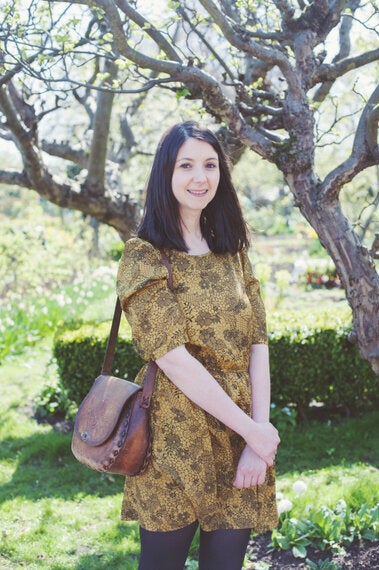 A bargain charity shop outfit
Ethical Fashion Retailers
Buying new is less ethical than buying secondhand. However, if you can't find exactly what you're looking for secondhand then buying new from an ethical retailer online is a good next step.
Some good ethical retailers for men and women include People Tree, Braintree Clothing and Seasalt. Dedicated womens ethical retailers include Bibico, Annie Greenabelle, Nancy Dee and Think Boutique. All of these retailers do run amazing sales periodically throughout the year. You can sign up to their mailing lists and be notified of when their sales are. As an added bonus quite often when you sign up to their mailing lists you can get money off your first purchase - for example Nancy Dee offers a whopping 20% of your first order when you sign up (although not redeemable on sale items)!
And a top tip for keeping on budget: it's easy to get carried away in the sales. Keep a list of the items of clothing you really need and so when the sales swing round you know exactly what you're looking for.
Ethical Fashion on the High Street
If you prefer shopping in bricks and mortar stores, then it is possible to shop comparatively ethically on the high street, on budget, with a bit of research. The Good Shopping Guide and Ethical Consumer are great places to research high street shops, and find out how your favourite shop ranks on ethics.
It does get a bit confusing as the Good Shopping Guide and the Ethical Consumer do contradict each other a little, but generally in the UK Marks & Spencer, Monsoon, and perhaps more surprisingly, New Look, are all a bit more ethical compared to their high street counterparts. Again, keep you eye out for the sales to help your money go further, and before buying anything have a read at these four questions to ask yourself every time you go shopping to avoid any rash purchases!