People have posted their shock and tributes to family and friends who were on board the downed plane MH17, as grieving relatives arrive at the airports the flight was flying to and from.
Almost 300 people have died including up to 10 Britons after a Malaysia Airlines passenger jet was apparently shot down near the Russia - Ukraine border.
Flight MH17 - a Boeing 777-200ER travelling from Amsterdam to Kuala Lumpur - was in transit over the war-torn region when it disappeared from radar screens.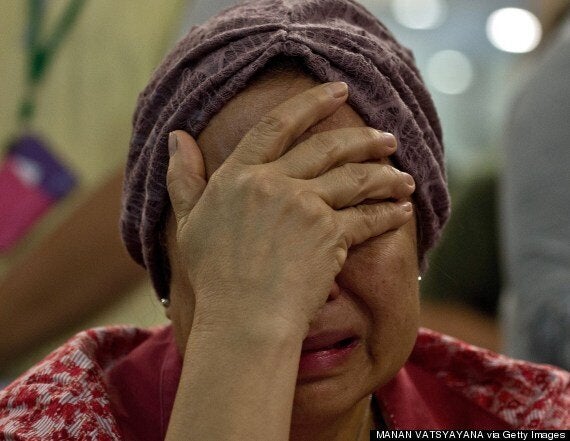 Akmar Binti Mohd Noor, 67, whose sister was on board MH17, cries outside the family holding area at the Kuala Lumpur International Airport
Grieving relatives have also begun arriving at a holding area at Kuala Lumpur International Airport - its final destination.
Relatives were also reported to be arriving at Schiphol Airport in the Netherlands, where the plane had departed from.
Ukraine's government and pro-Russian insurgents traded blame for the disaster, with comments attributed to a rebel commander suggesting his men may have downed Malaysia Airlines flight MH17 by mistake, believing it was a Ukrainian army transport plane.
People rushed to Twitter and Facebook, some saying they knew people who are among those on the plane, now presumed dead.
Shockingly, one man appeared to have taken a photo of the plane as he boarded it, saying: "If it disappears, this is what it looks like."
Cor Pan, who describes himself as self-employed and a resident of Volendam in North Holland, posted the image earlier today shortly before the flight's scheduled takeoff.
The data on Facebook suggests it is genuine - confirming it was taken at Schiphol Airport near Amsterdam and showing it was taken shortly before the flight took off at 12:15pm local time - 11.15am UK time.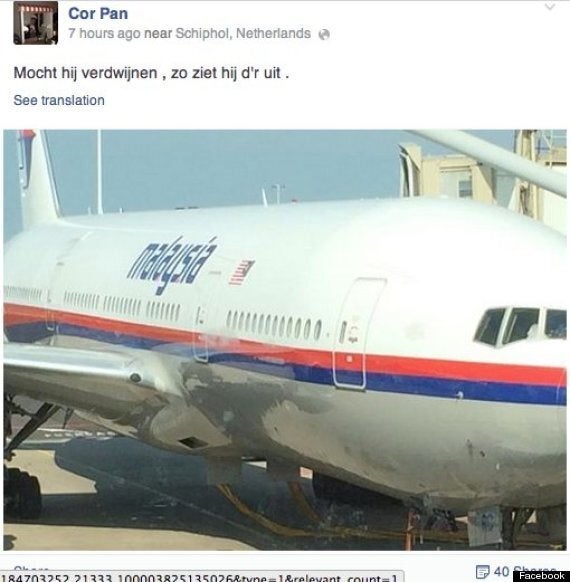 Cor Pan posted this image that suggested he was about to board MH17 before it took off from The Netherlands. It says: "If it disappears, this is what it looks like'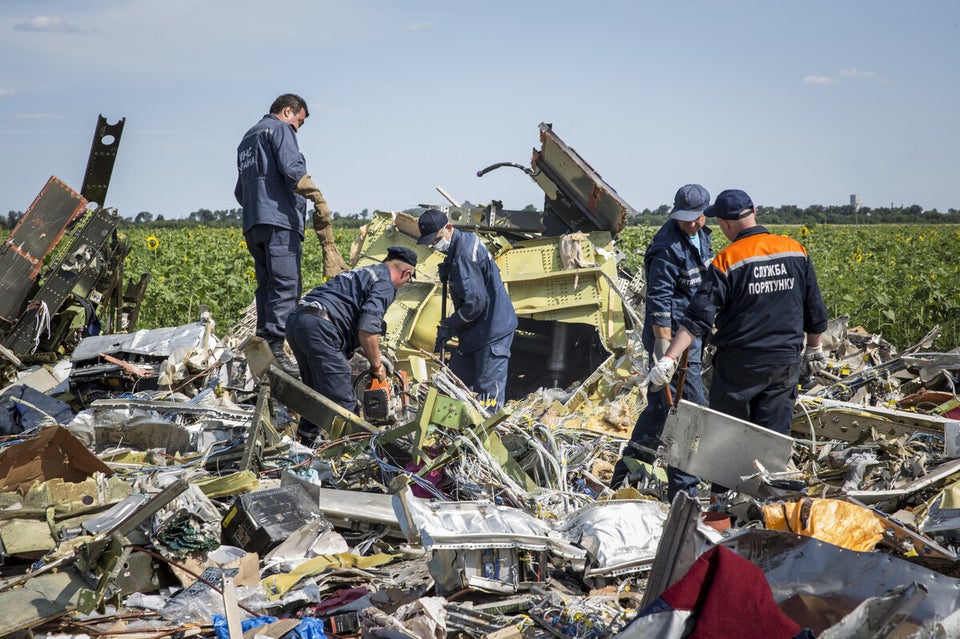 MH17 Malaysia Airline Plane
Popular in the Community