Danielle McMahon has become the seventh person to be evicted from the 'Big Brother' house, following Biannca Lake, who was the least popular housemate in the public vote.
Danielle - a lingerie model in the outside world who claims her profession doesn't affect her strict Catholic beliefs, which include opposing sex before marriage and same-sex marriage - was picked as the seventh evictee by the three new additions to the house, Biannca, Pav and Zoe.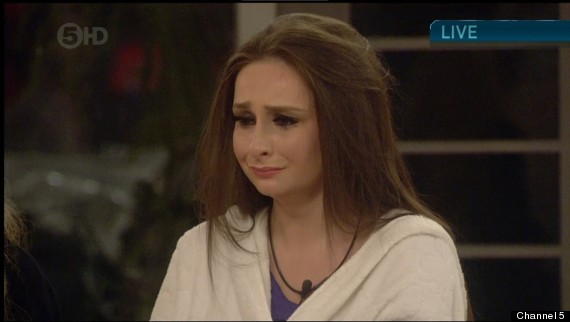 Danielle finds out she's been evicted
It's been a tough week in the house for her, after her fellow 'BB' contestants found out about her saucy past, including an appearance in the Channel 5 documentary 'Webcam Girls: At Your Service', which she reckons her fellow housemates should have taken into consideration when they were choosing someone to go.
She told presenter Emma Willis: "I don't think it was fair… They knew I was struggling. If it was a public vote it would be better."
Shortly before Danielle's eviction, Emma revealed that Biannca had been named the least popular housemate with the public and would be leaving the house just four days after her entrance as the final part of the 'Armageddon Week' twists, promptly flashing her boobs - yet again - for the photographers outside.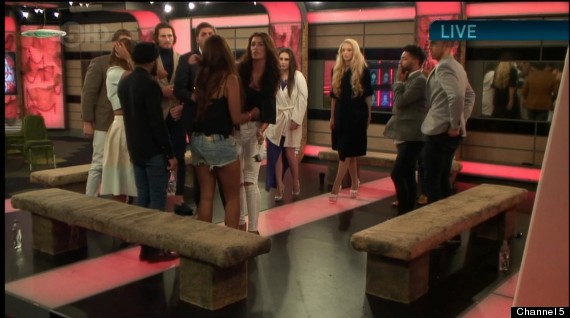 The housemates say goodbye to Biannca
Despite her relatively short time in the house, Biannca still managed to leave a lasting impression, performing a racy lap-dance for Helen in what became the raunchiest episode of 'Big Brother' in the current series.
Although she clearly didn't win over the British public with her antics, the Essex-born stripper said in her exit interview she didn't have any regrets, explaining: "I'm glad I did everything I did because I'm out now. So whatever."
LIKE US ON FACEBOOK | FOLLOW US ON TWITTER